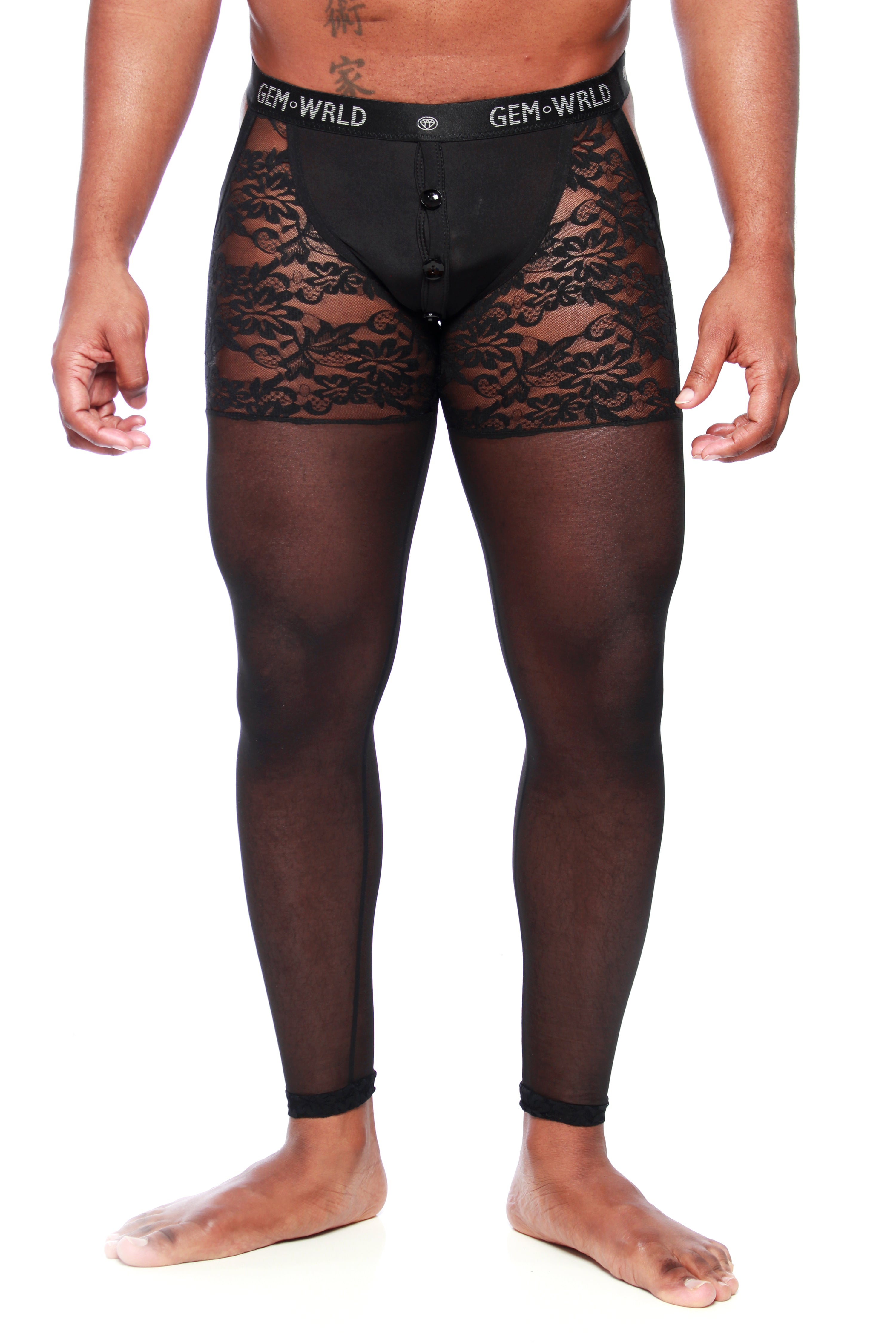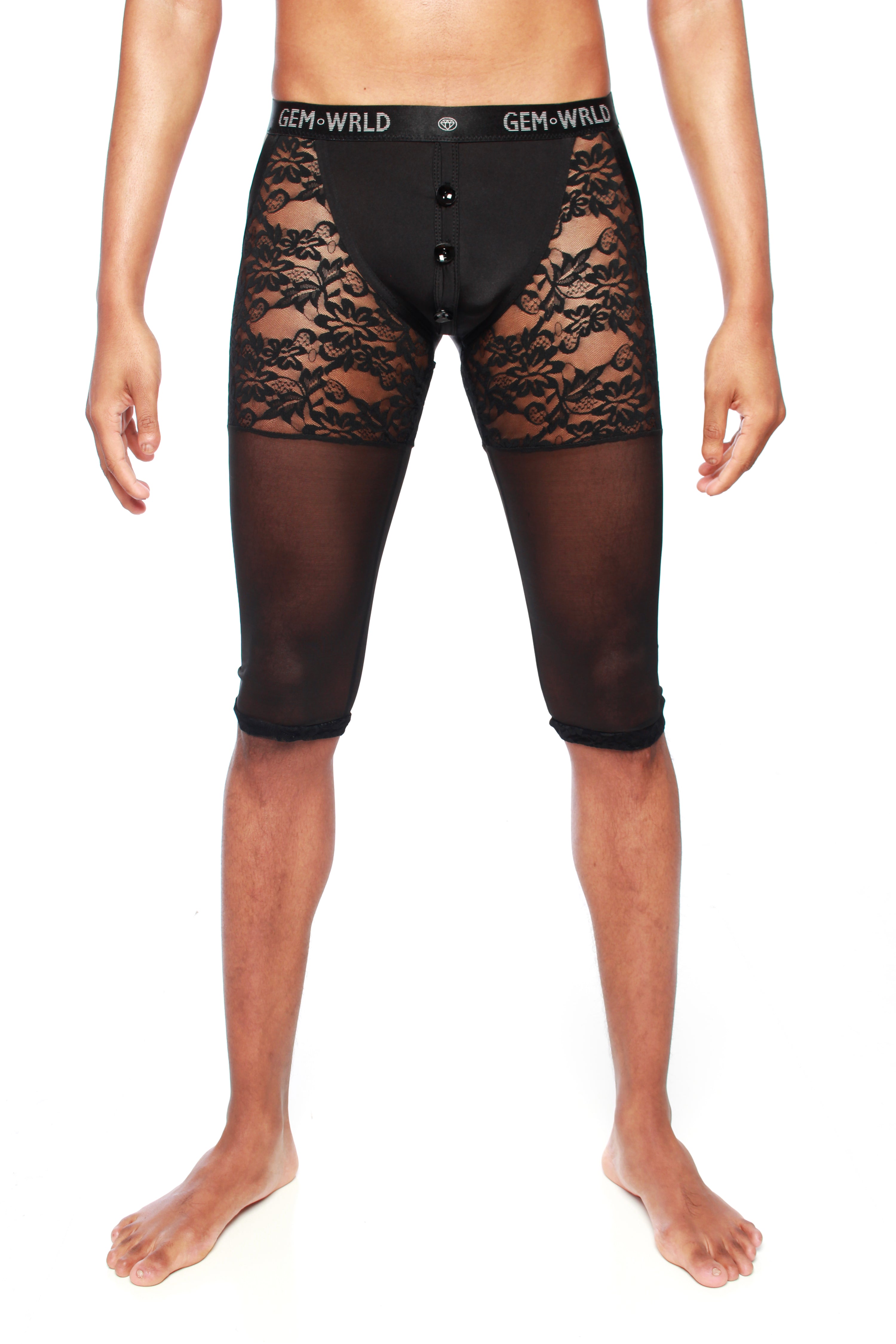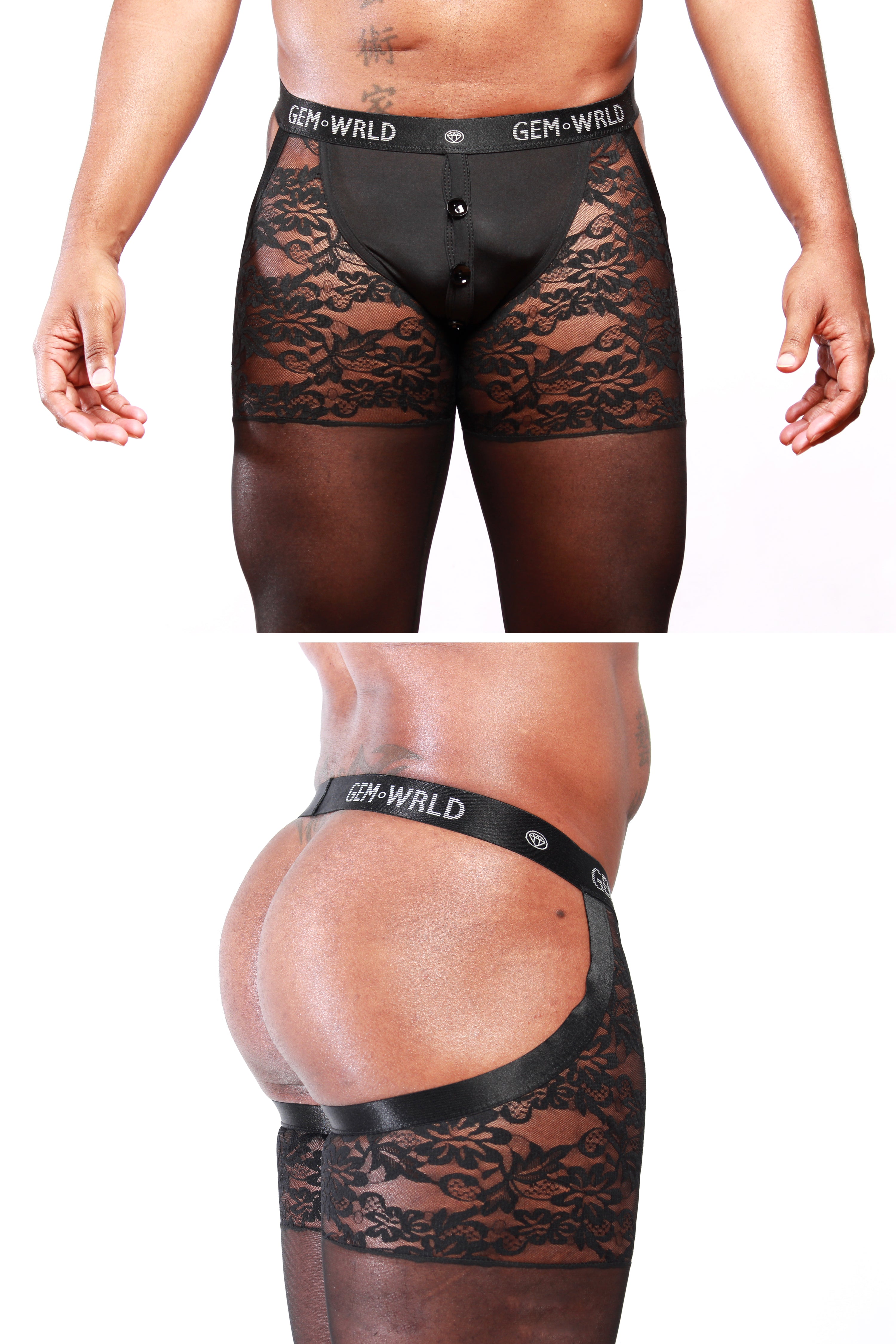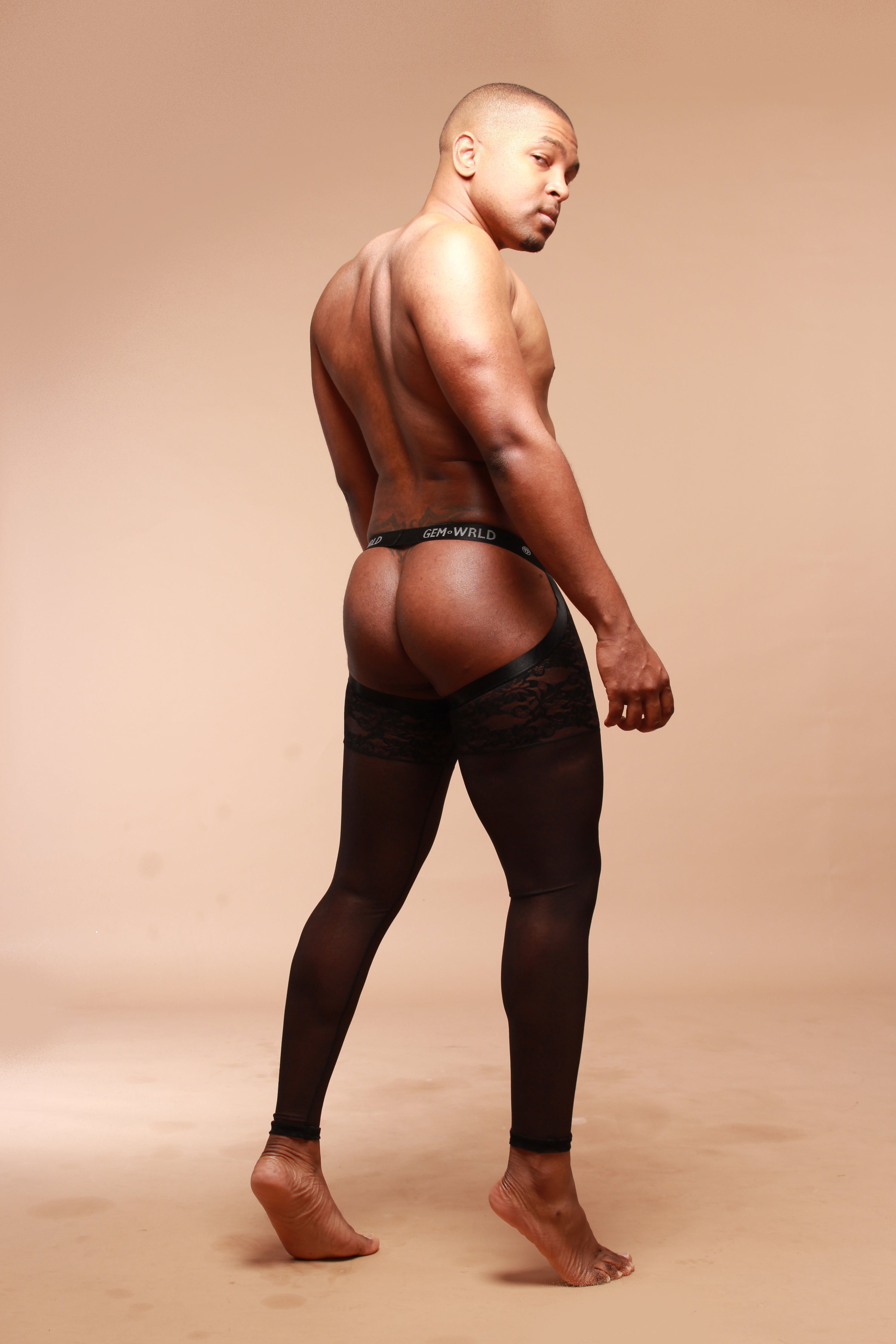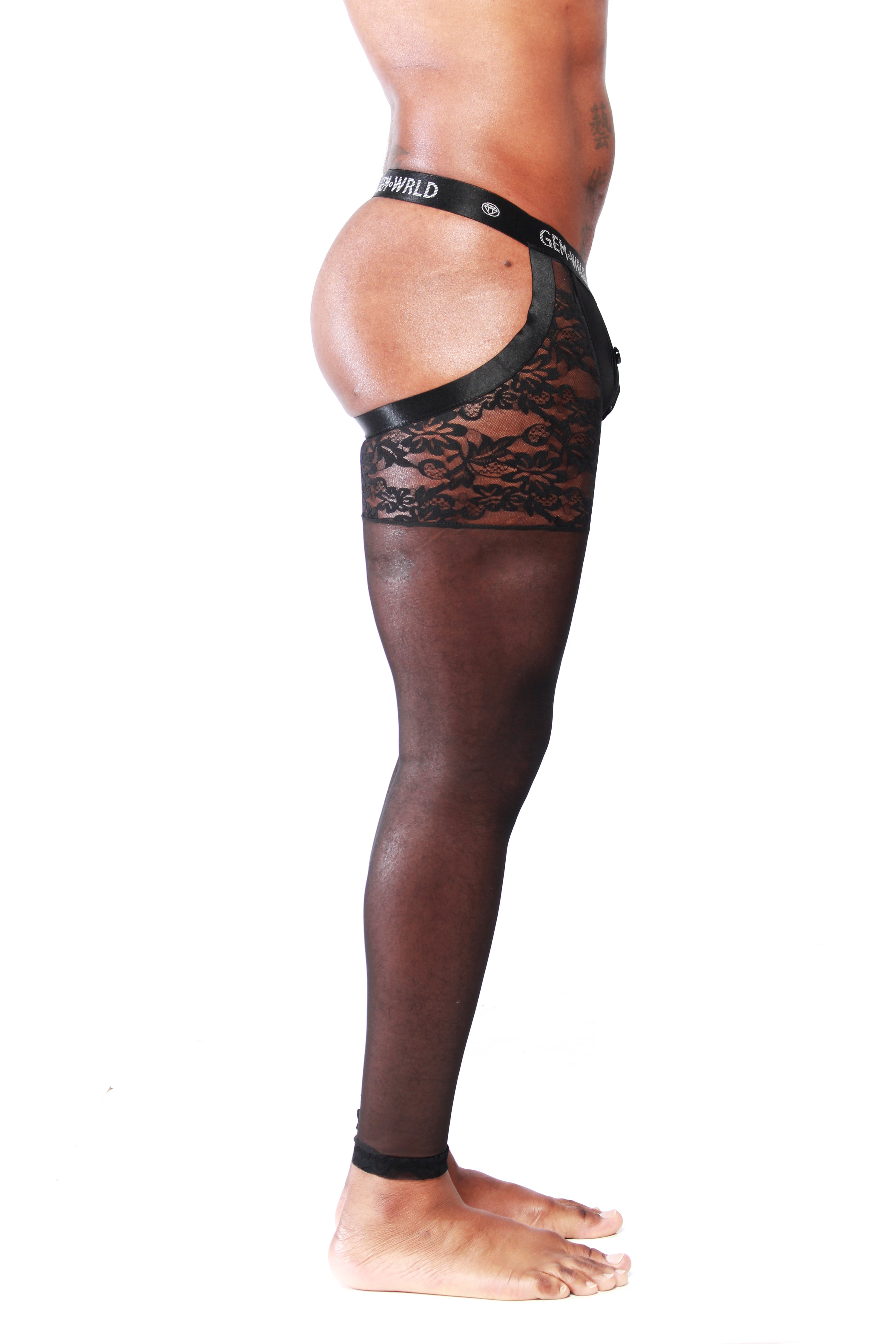 Floral Lace and Sheer Legging
The Ultra Sexy Floral Lace Sheer Gem-Tight has a timeless but flirty charm that packs a major attitude. From our LUV~LACE collection, these flirty Gem-Tights will guarantee a sexy form-fitting silhouette with long-lasting comfort.
* For "bigger" or more muscular thighs, increase in size choice is recommended. As the fit might be too tight (please reference size chart)
Button-Fly contour pouch. For your convenience.
Black floral lace fabric
Black sheer fabric
Combed elastic framing
Polyester Contour Pouch

Breathable Flexible Fabrics - Nylon, Polyester, Elastane
Hand wash cold, do not wring, do not tumble dry, line dry
 *Ankle-Length Model: 5'9" 192lbs, 32in. waist - wearing sm/md
*Knee-Length Model: 6'1",161lbs, 29in. waist 

 

- wearing sm/md
#GEMWRLDAPPAREL
Floral Lace and Sheer Legging
Material too small
Either my thighs have gotten bigger or I should've measured myself it haven't been able to full experience what I hoped. Plus I tore them as I was putting them on like a idiot but slightly (I barely tugged it really) That's the only reason for the two stars sorry. Overall hey, now I know to go a size bigger. It's worth try but can I get blessed with a bigger size for my bday in January hahaha. So "I can do like it's my b-day".
Happy holidays to GEM squad.
Peace and love
Pleased
I am very pleased with what I ordered. It fits perfectly and feels great against my skin. Very sexxy style of lingerie for men. I love it ❤🤗
Love Them
Love them so much !!! My sister asked me to get her a pair!! The fit is great the quality too!!! Definitly gonna shop this brand again!
Shipment arrived much faster than expected. I am completely satisfied with my purchase!