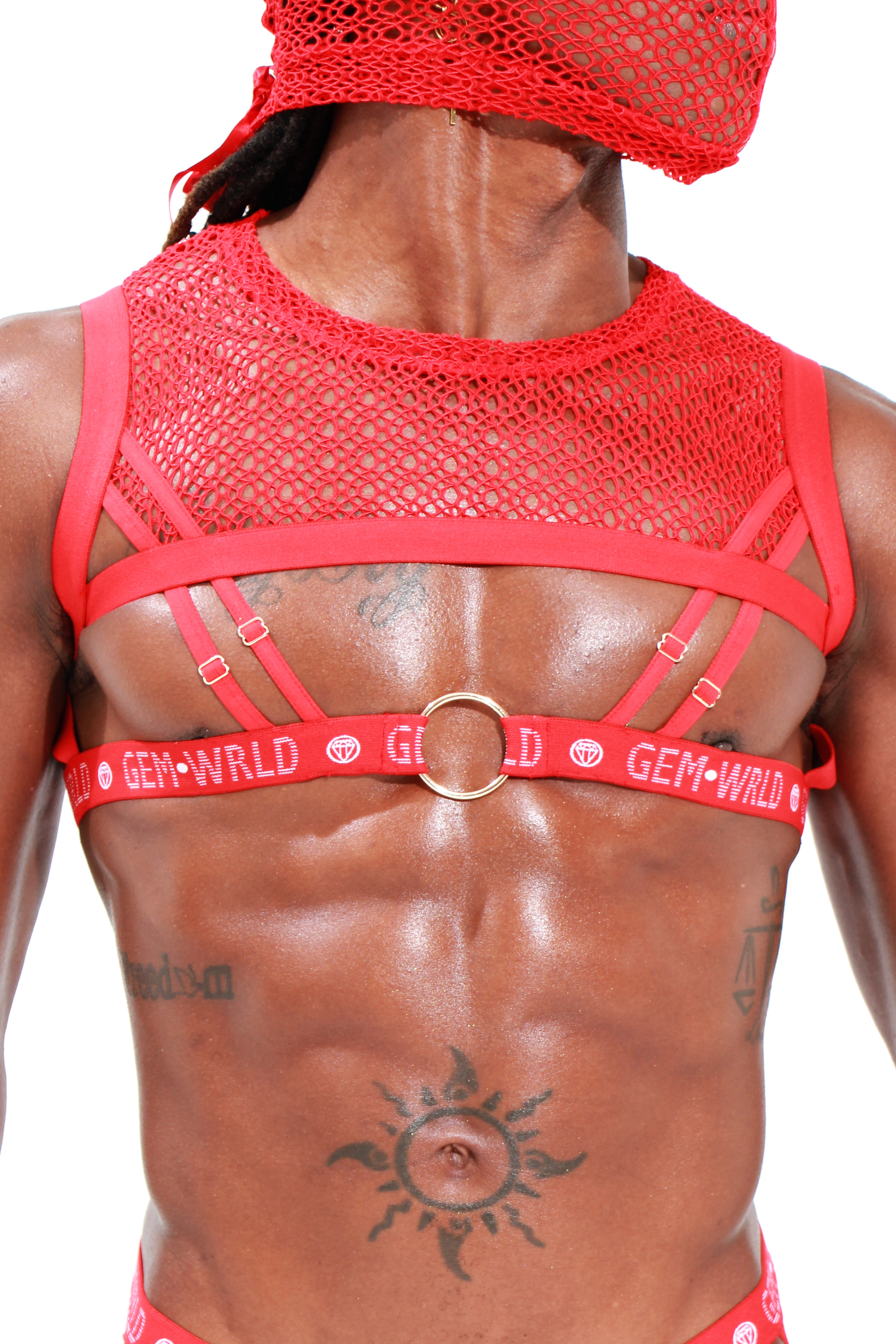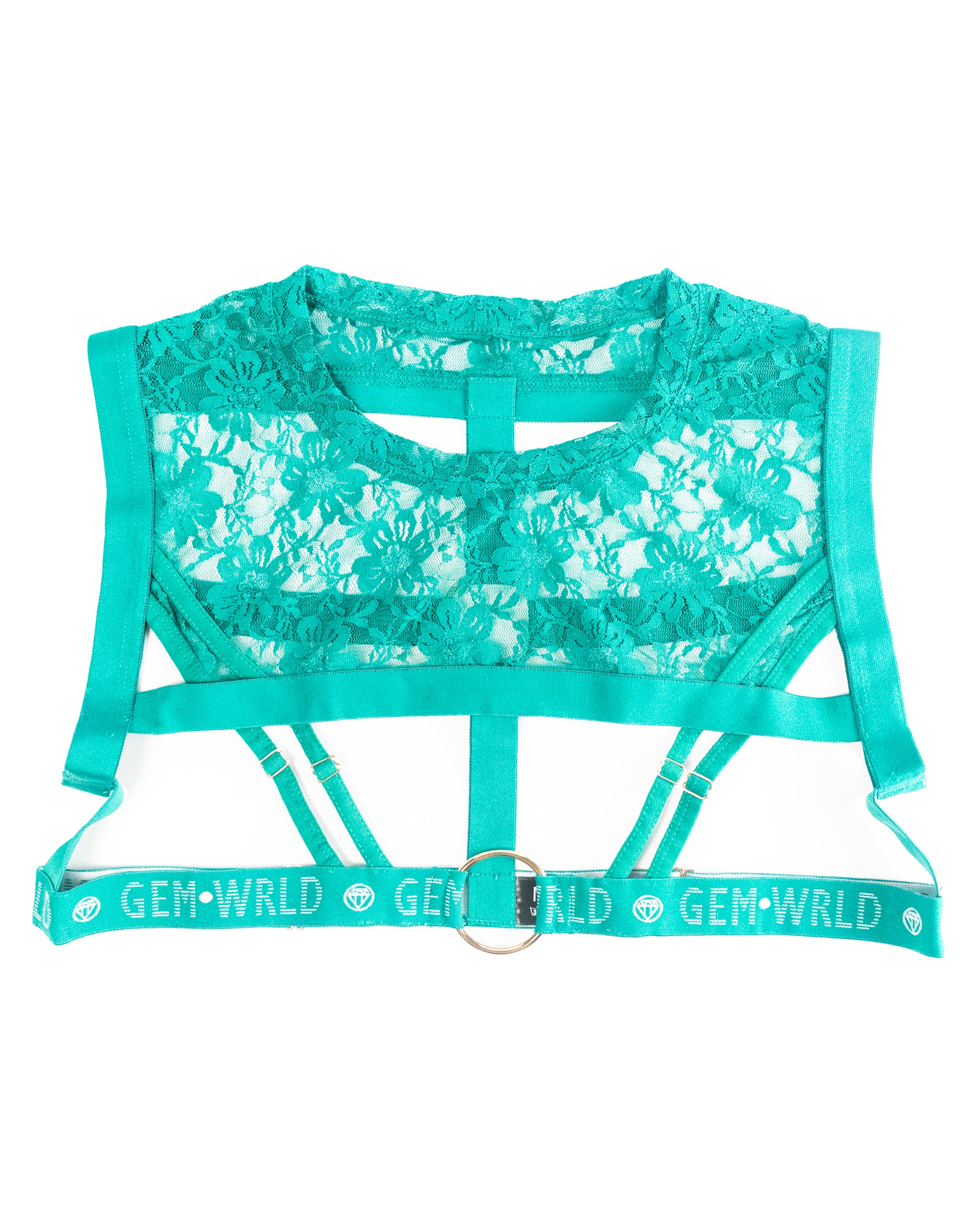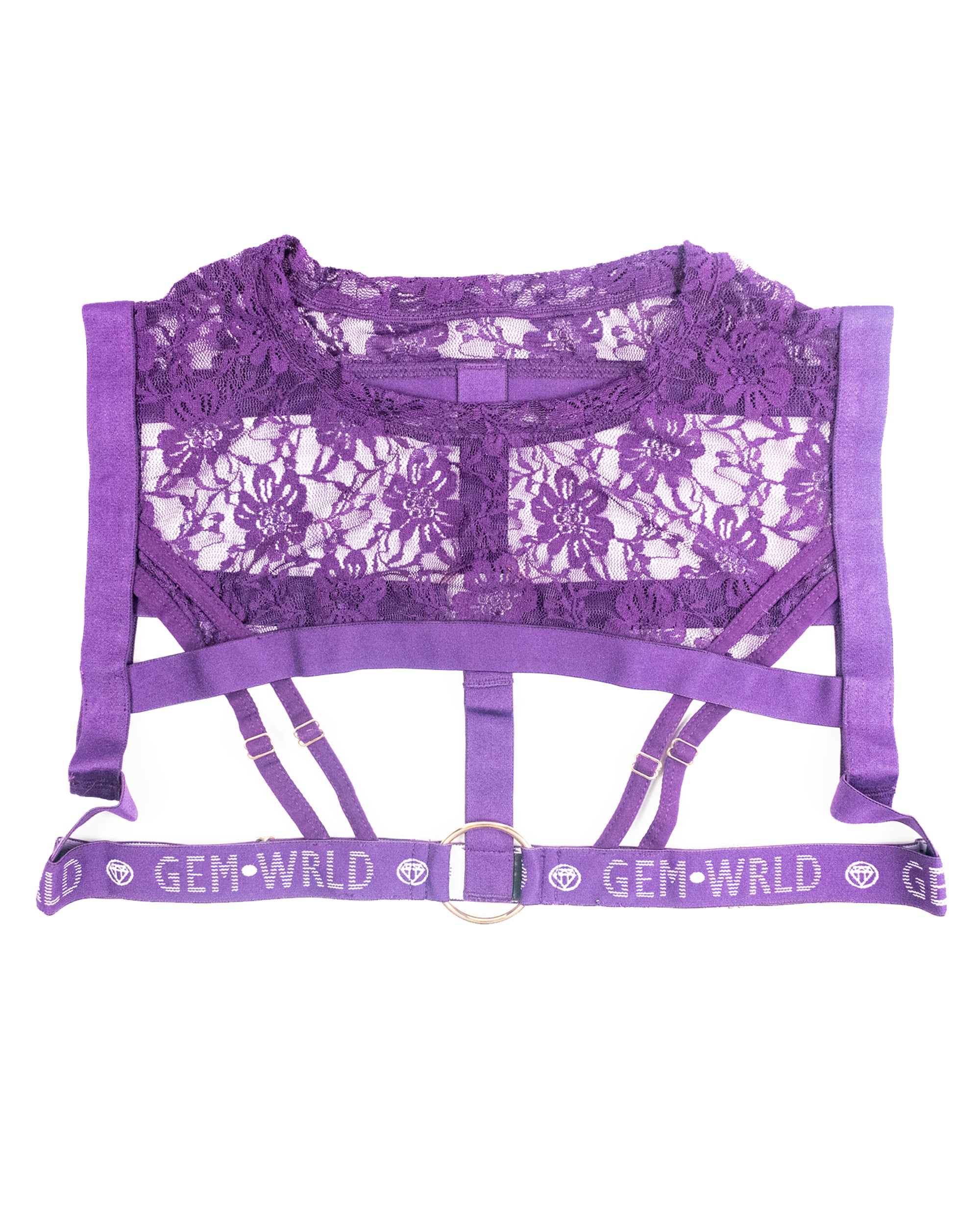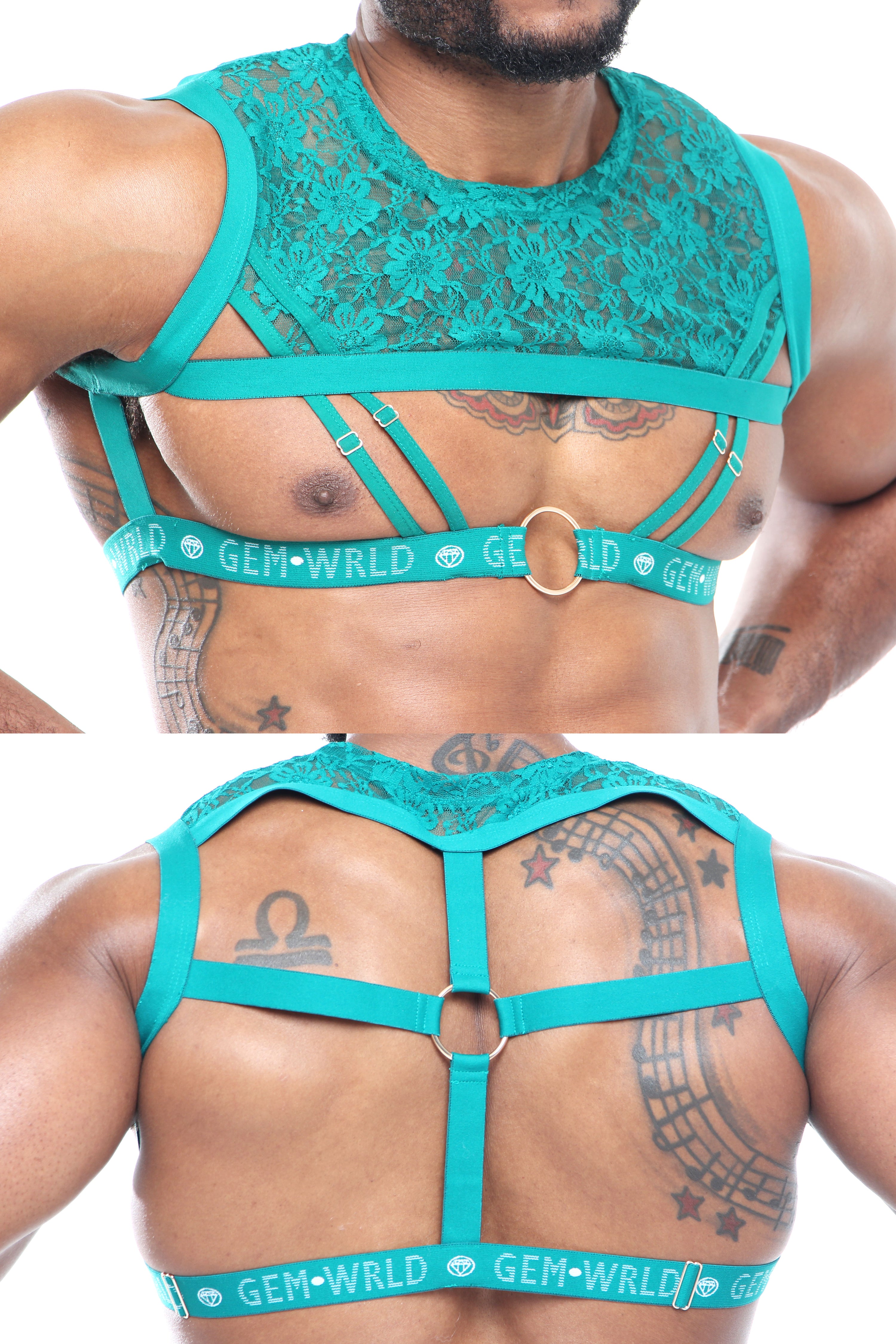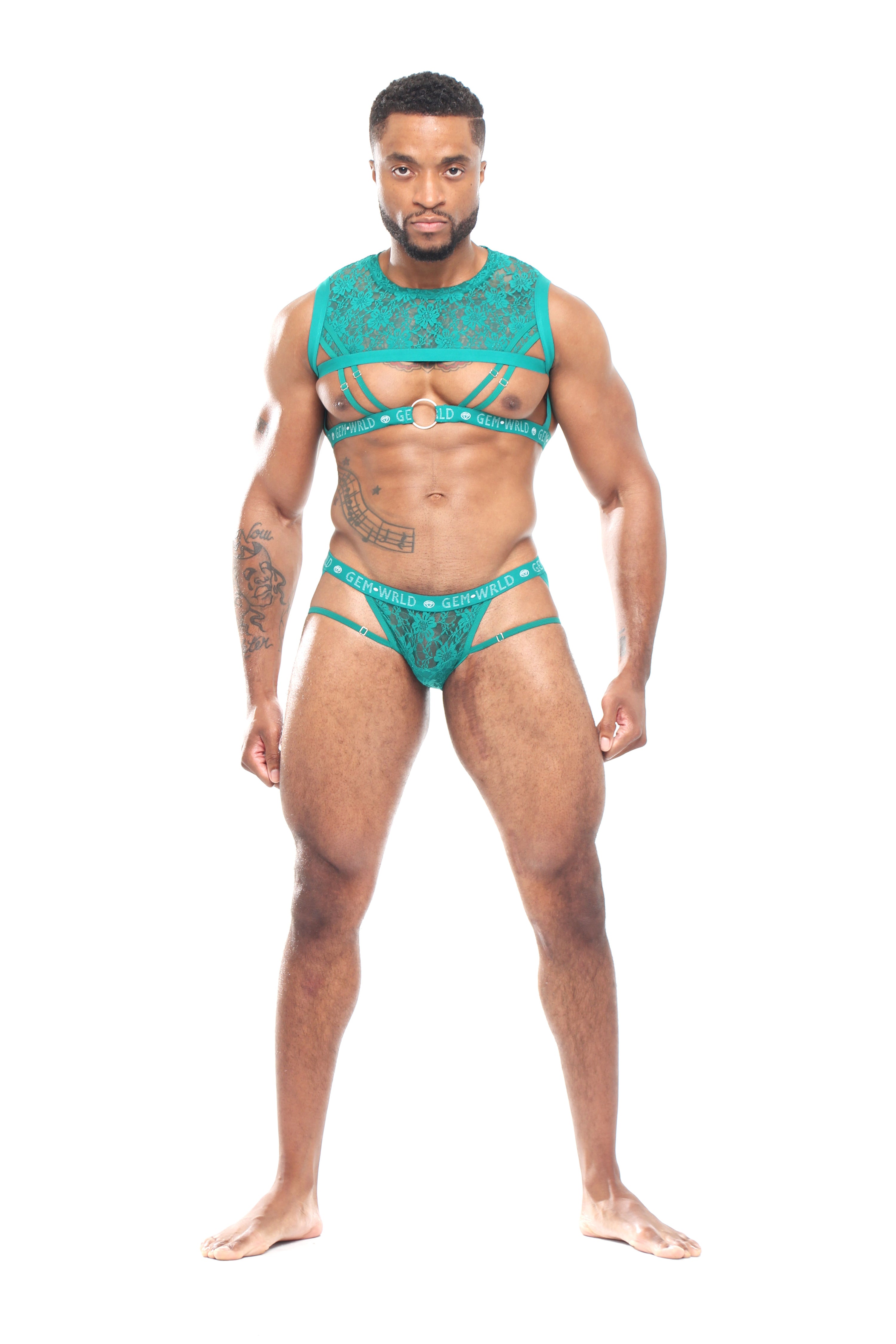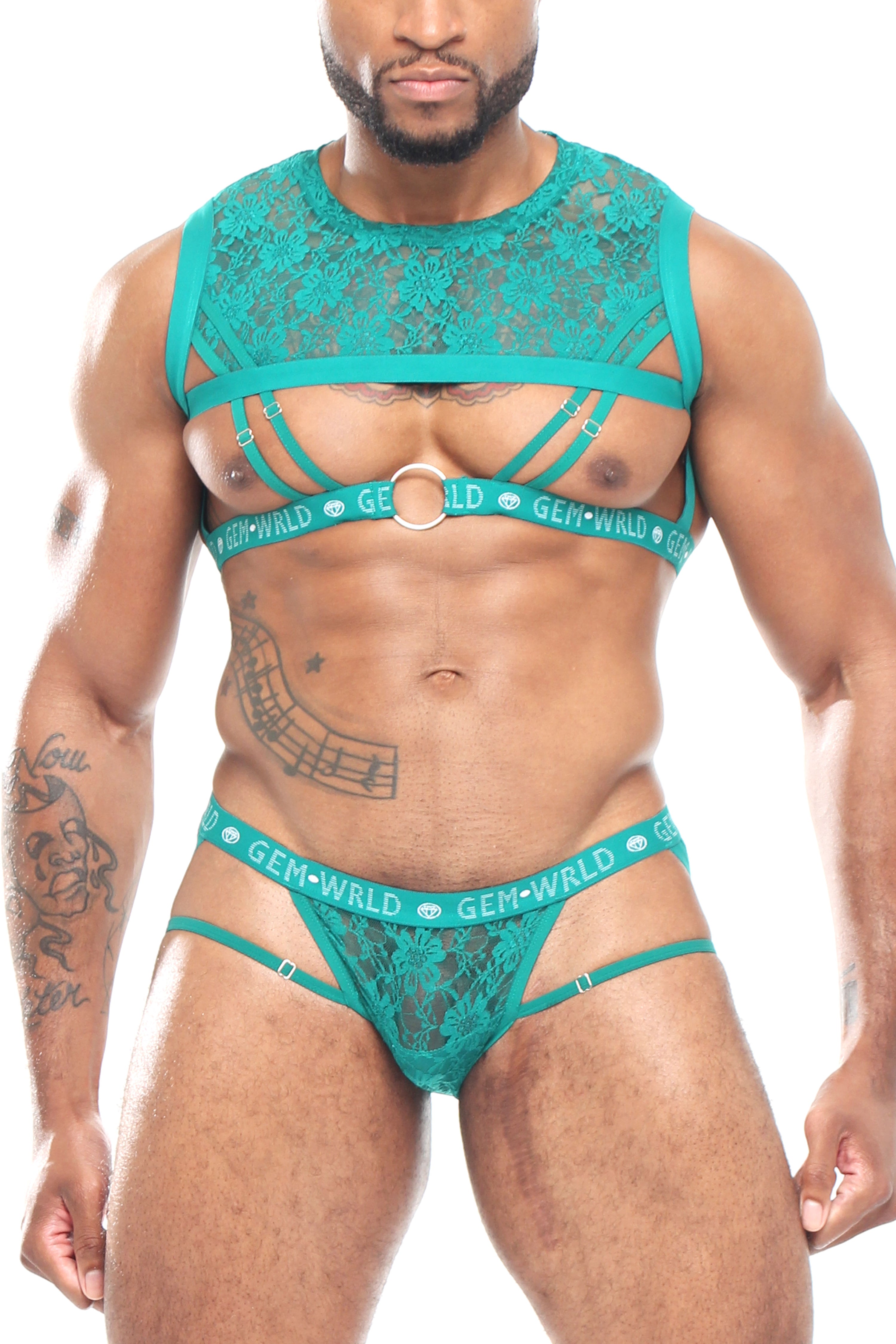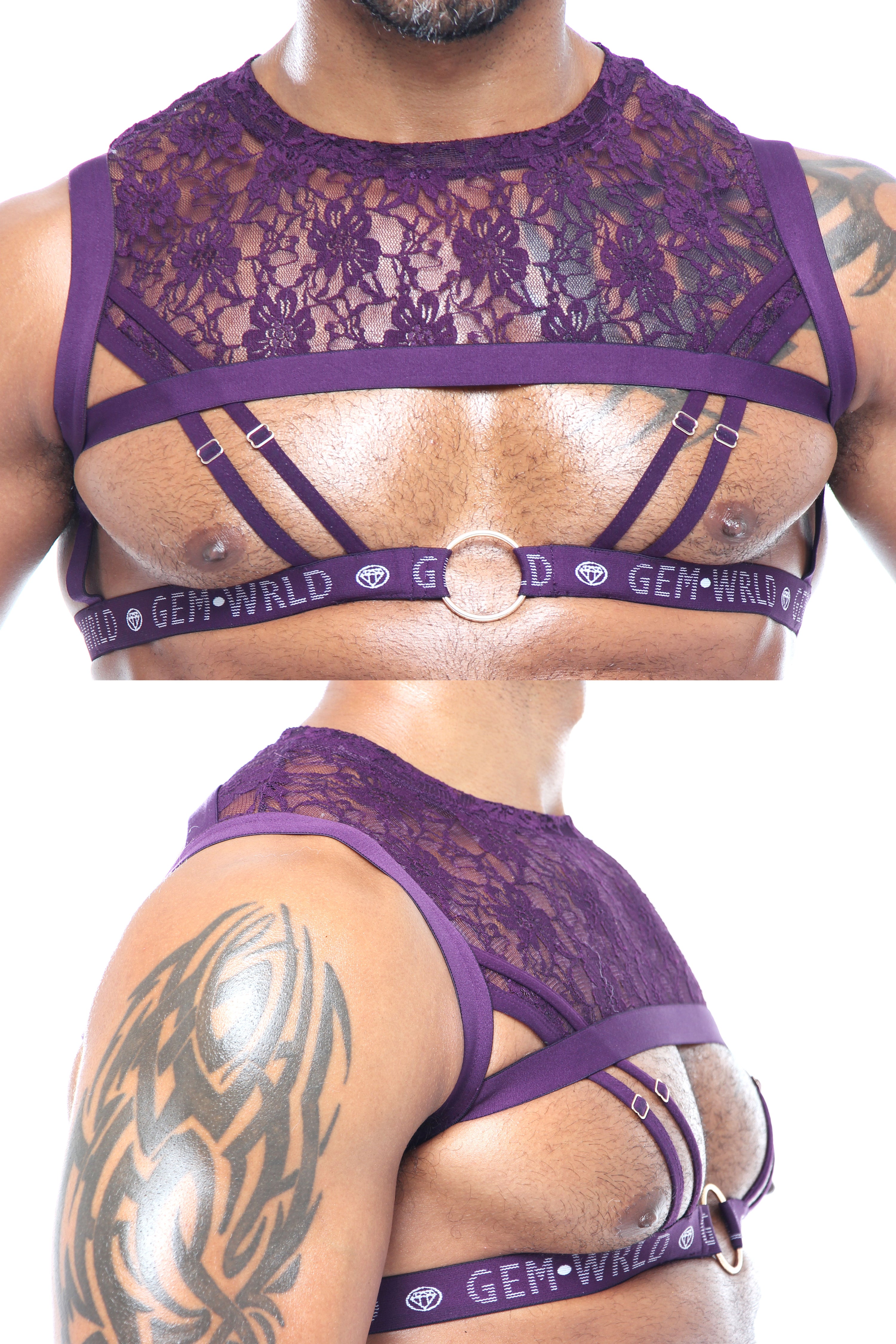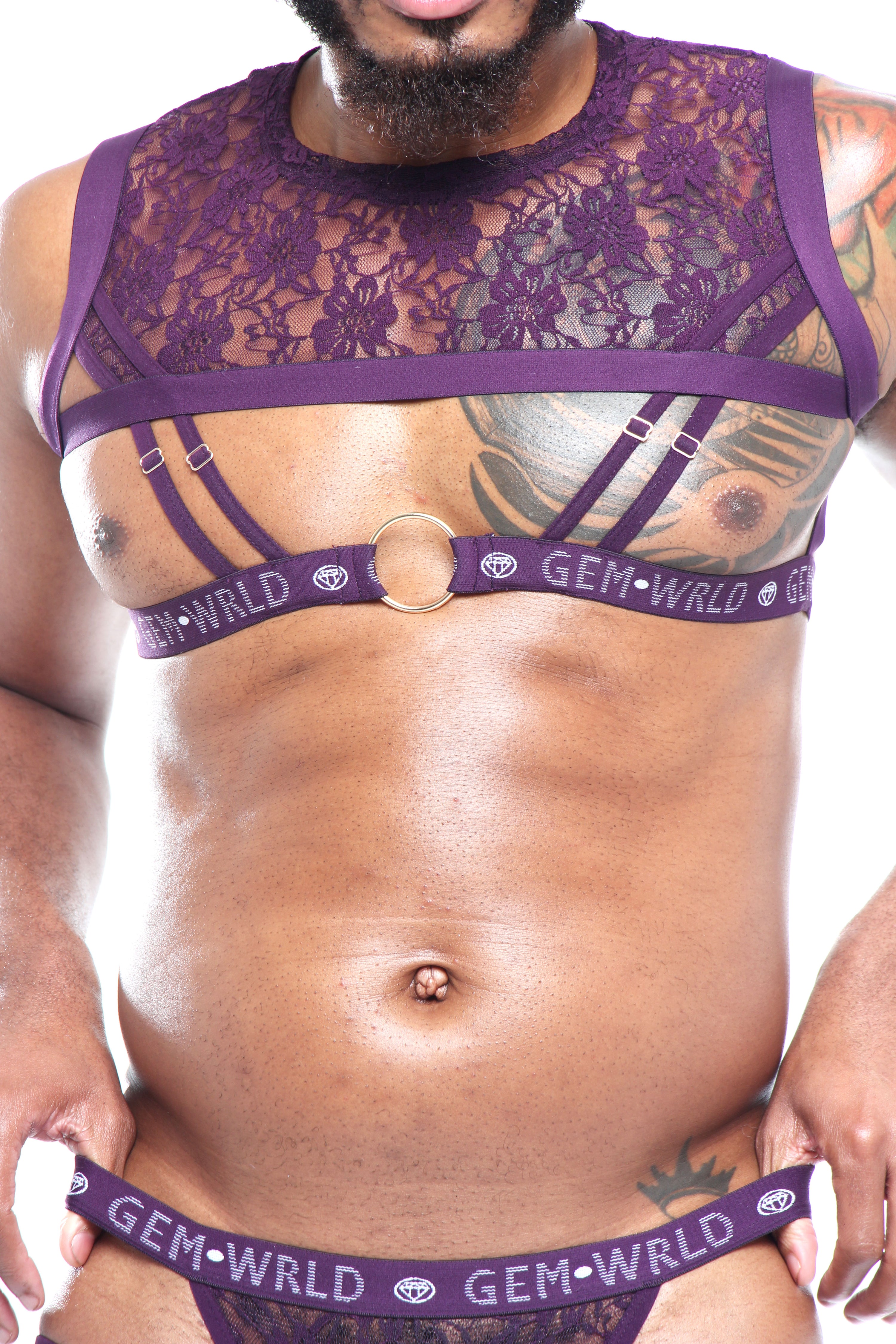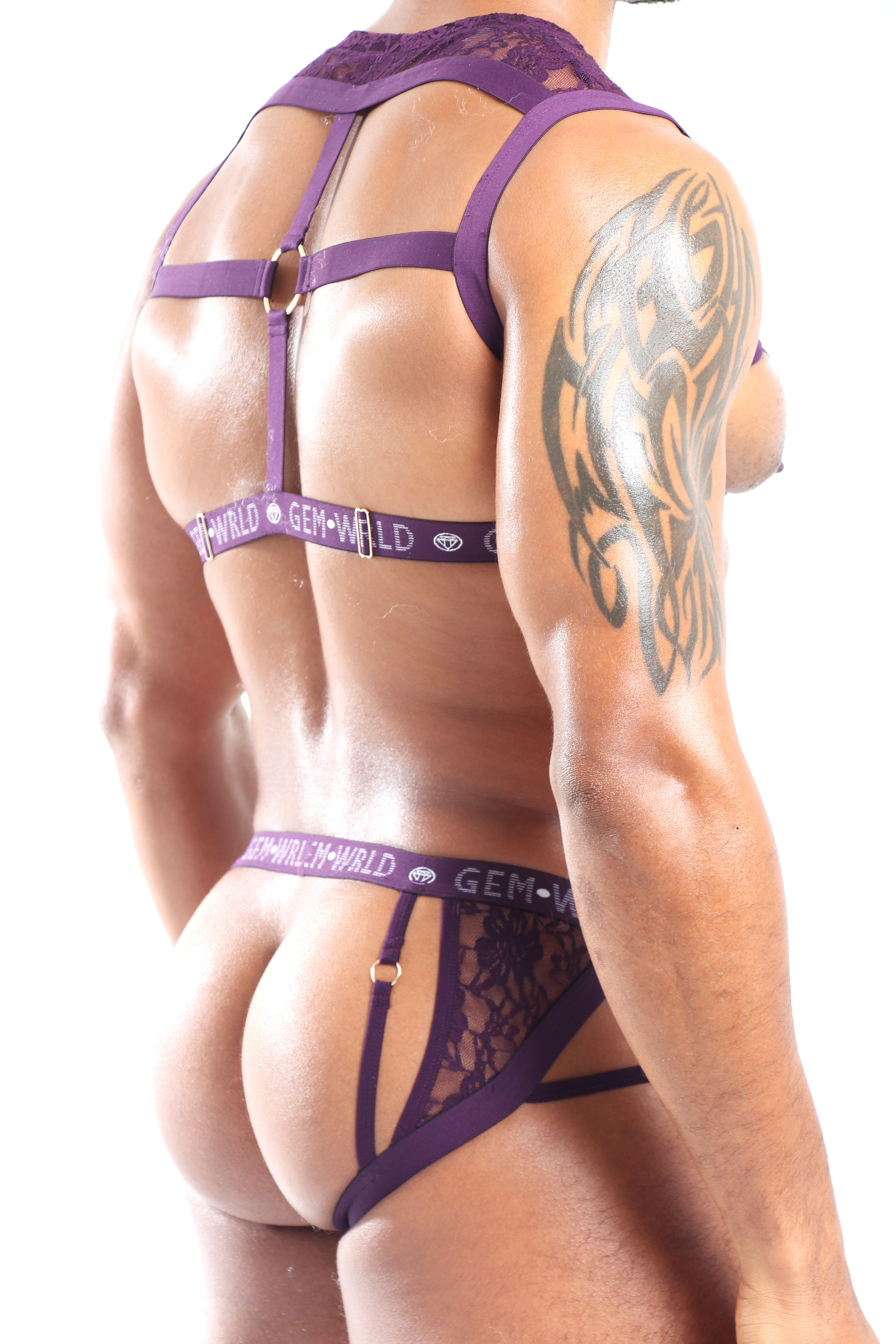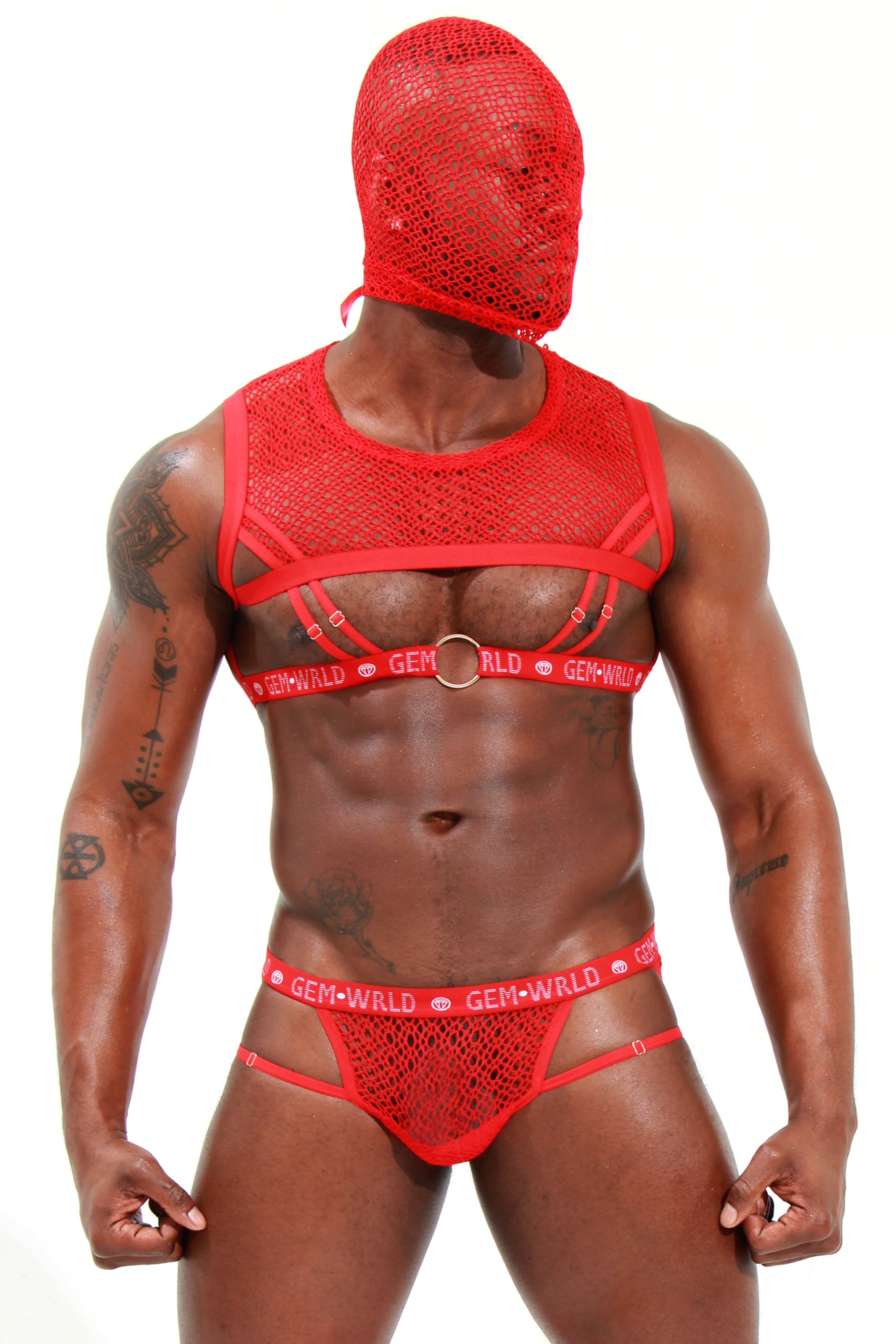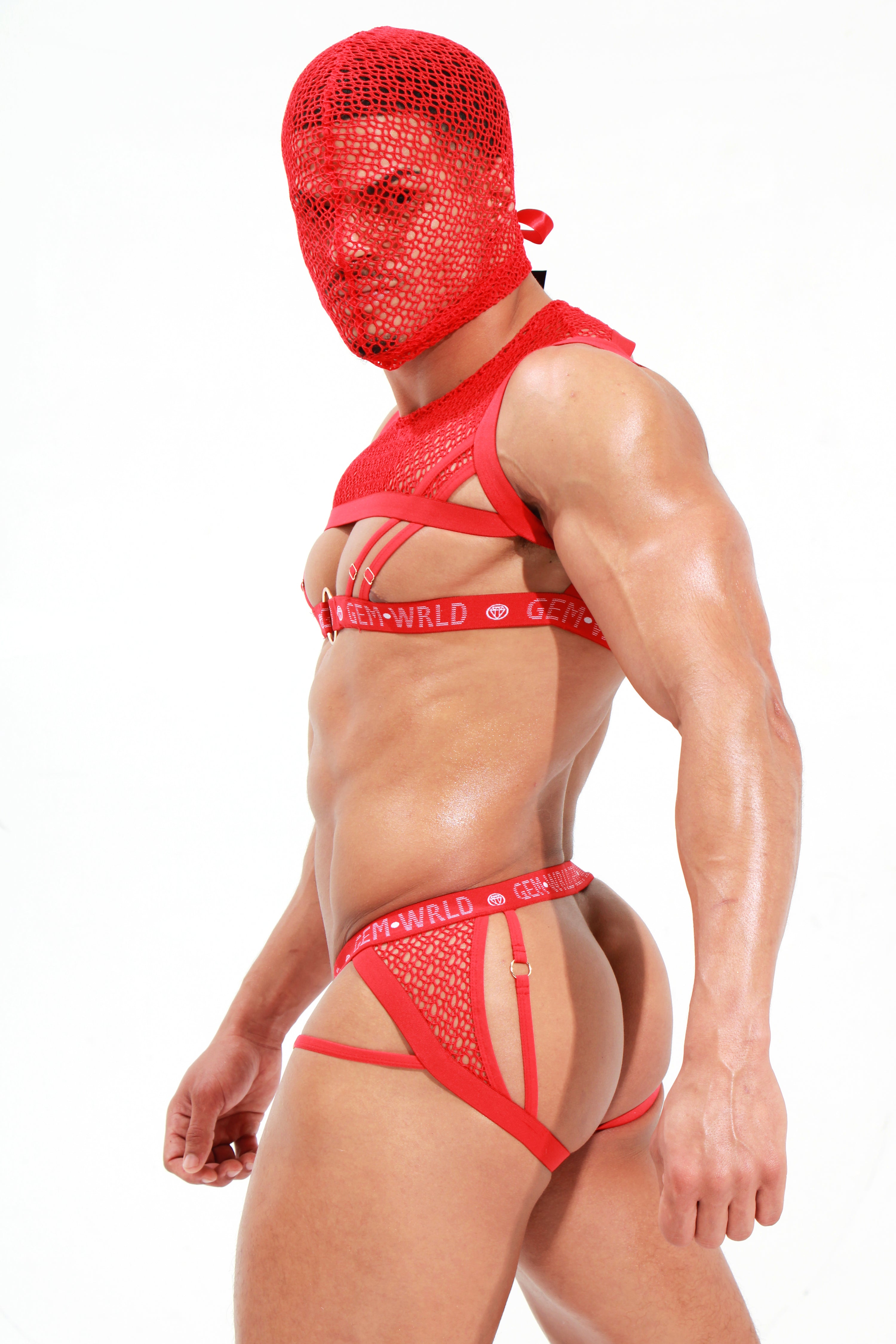 Our Lacey Harness Crop features a twin-strap design across the chest, gold-tone embellishments, and an inviting cross design on the back.
Chest harness
Gold-tone decorative ring & buckle hardware
Lace textile front of the chest
Sexy double strap Crop design
Nylon/Polyester Elastic Band
Woven logo
Emerald: 5'11" - 210 lbs - Large
Amethyst: 6' - 200 lbs - Large
#GemwrldApparel #SavageGEMS
This Lacey set rocks!!
This is by far THE SEXIEST lingerie I have ever worn! I have one for quite a few sets before and they pale in comparison to Gem Wrld's set. Even on top of physical appearance, in terms of quality, this is outstanding. We will be buying more very soon! :-) XOXO
Absolutely obsessed with this product! I feel so confident in it & they look amazing!