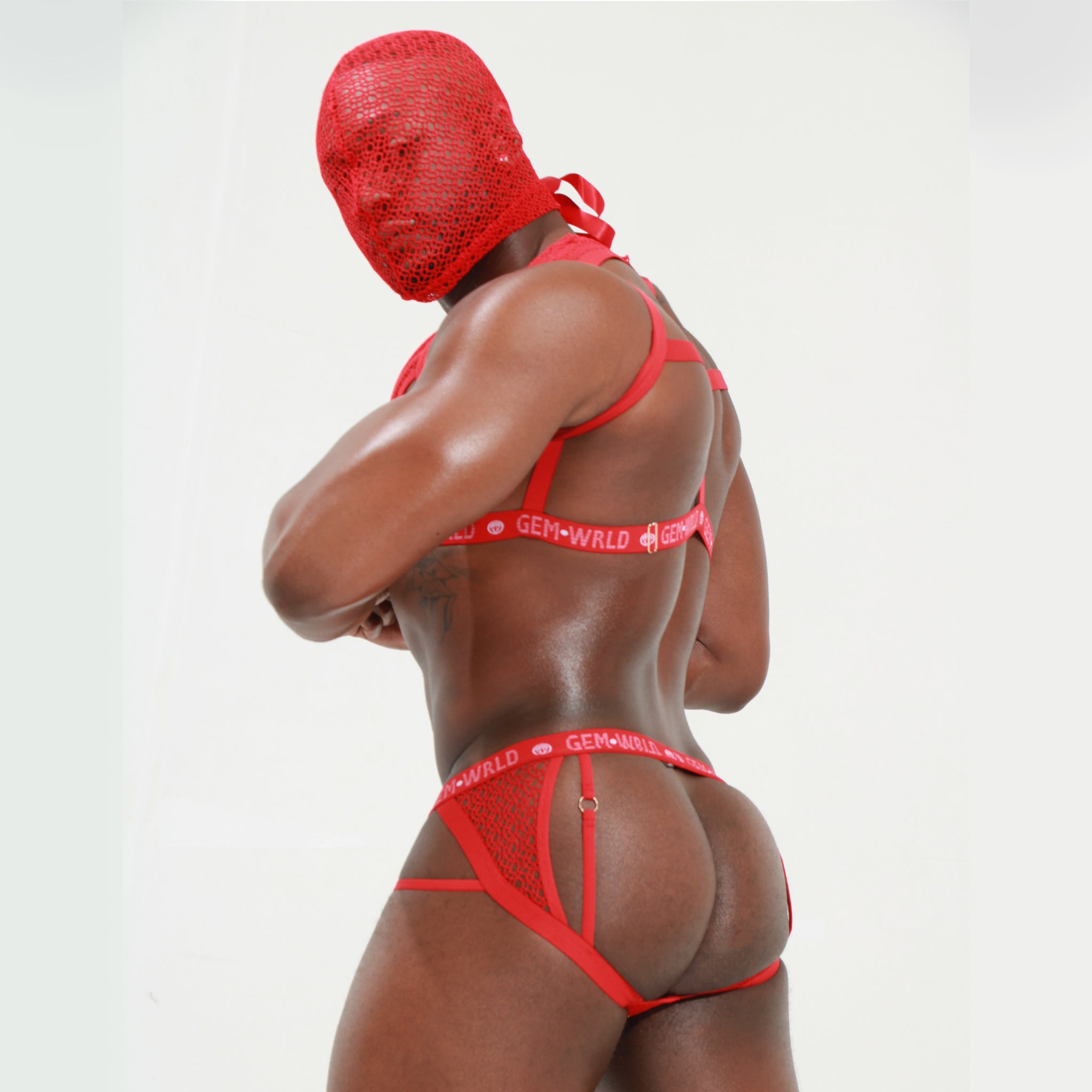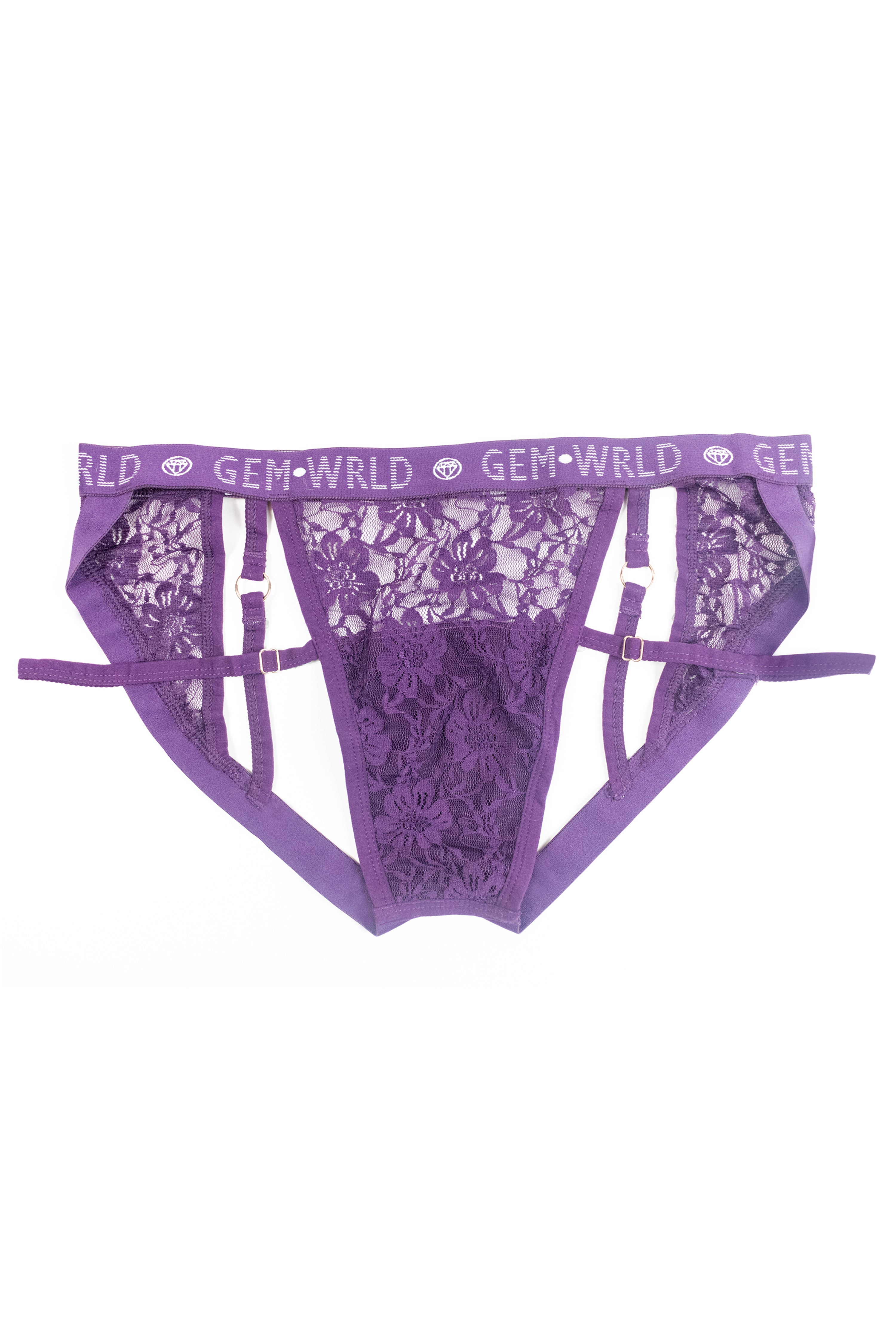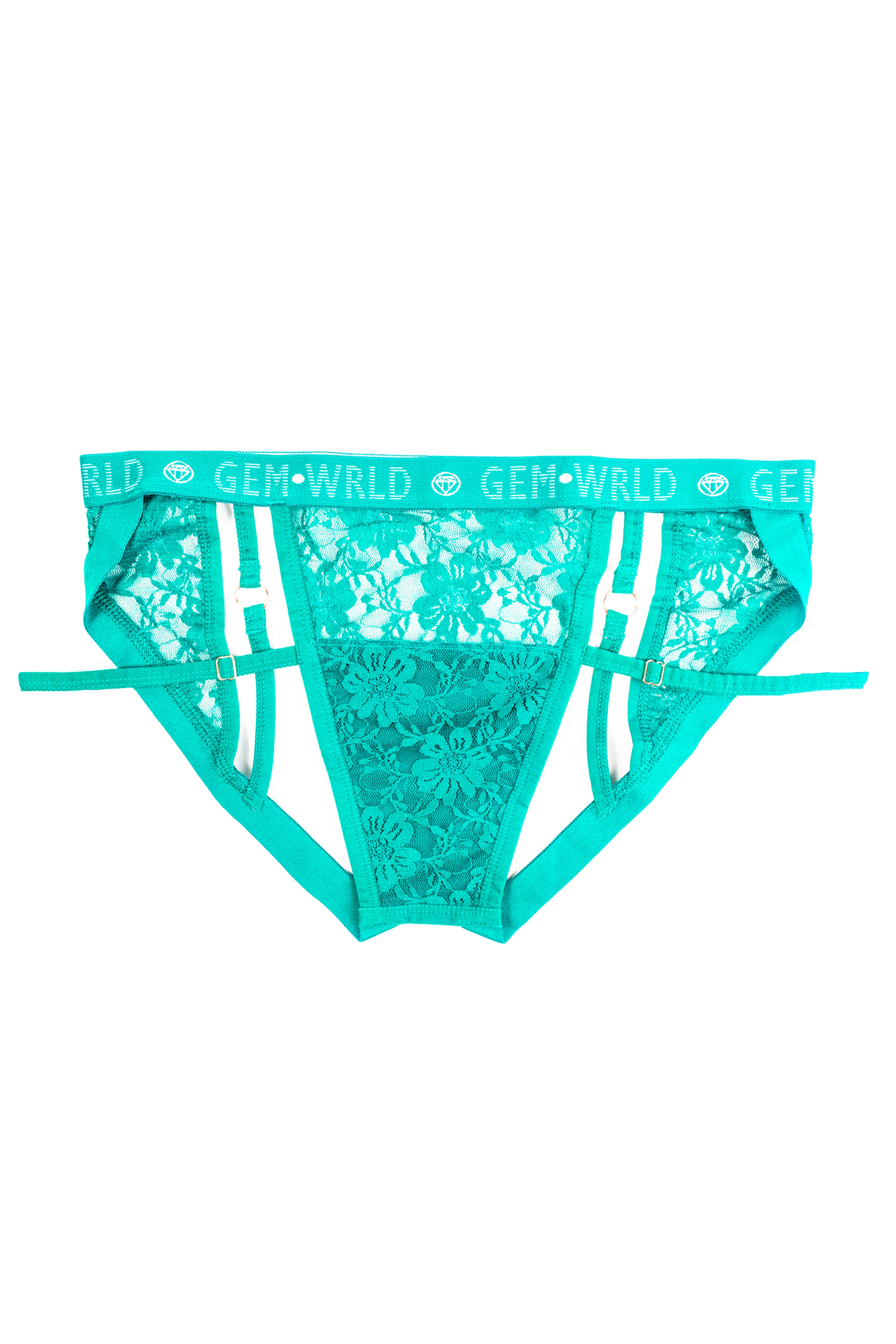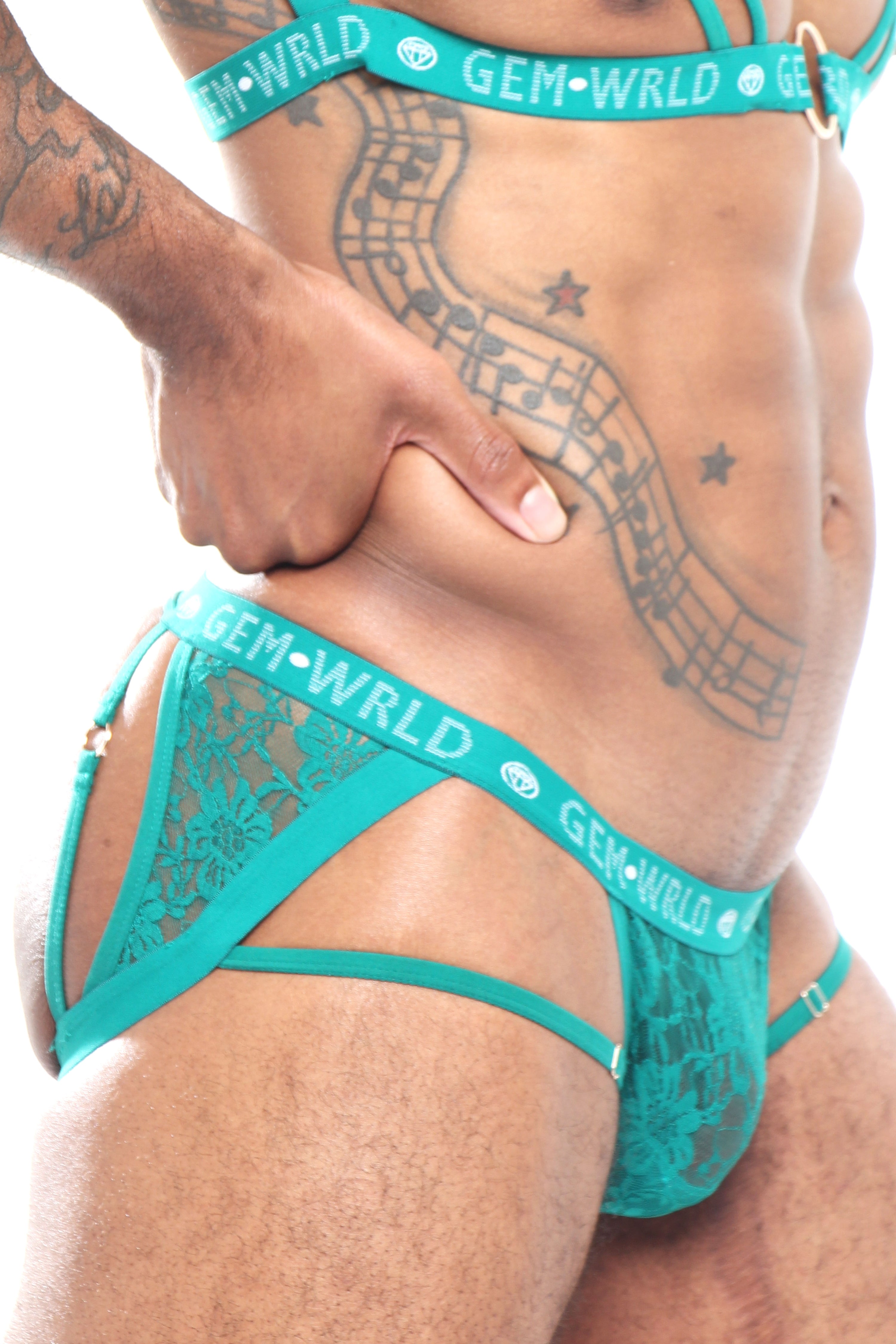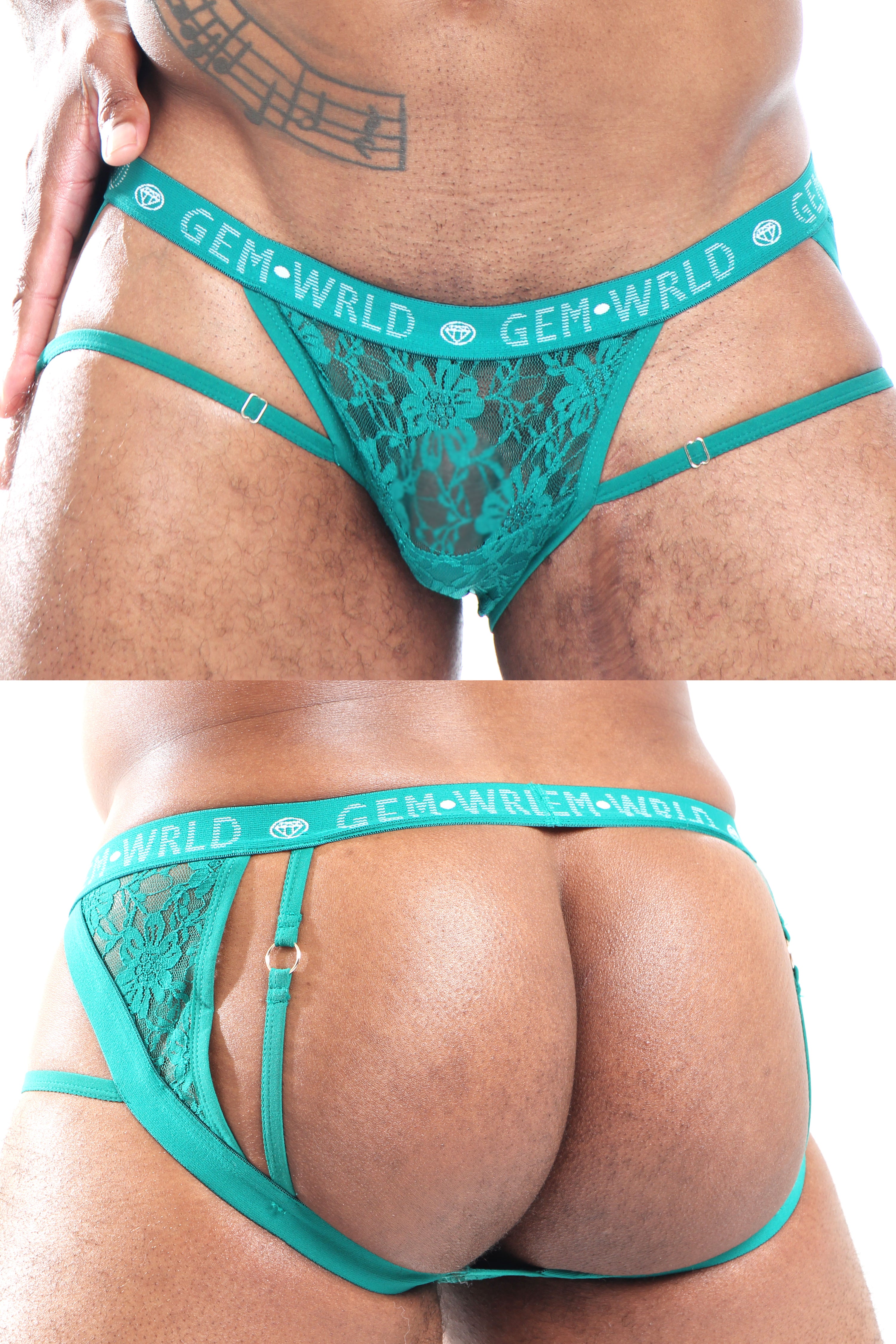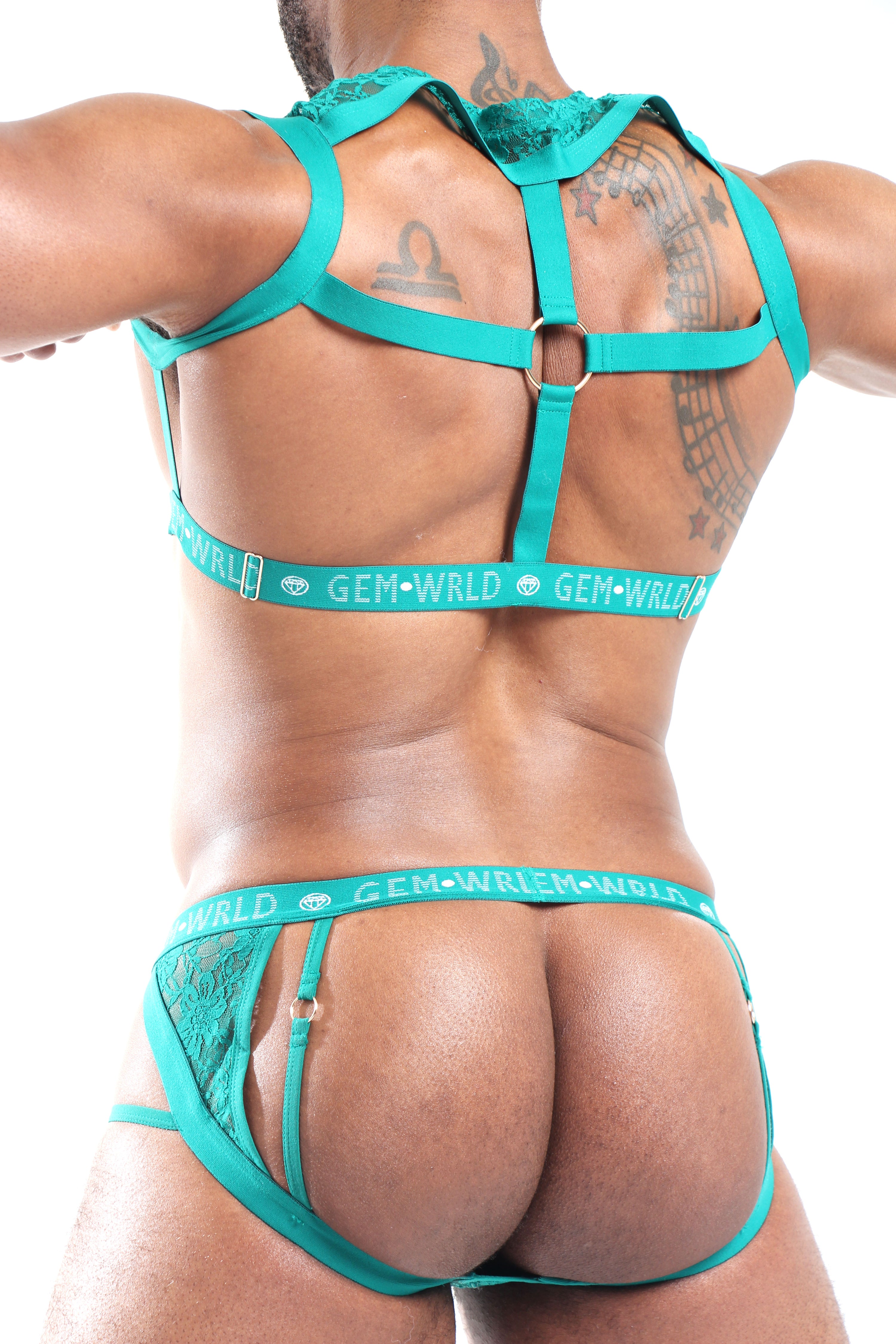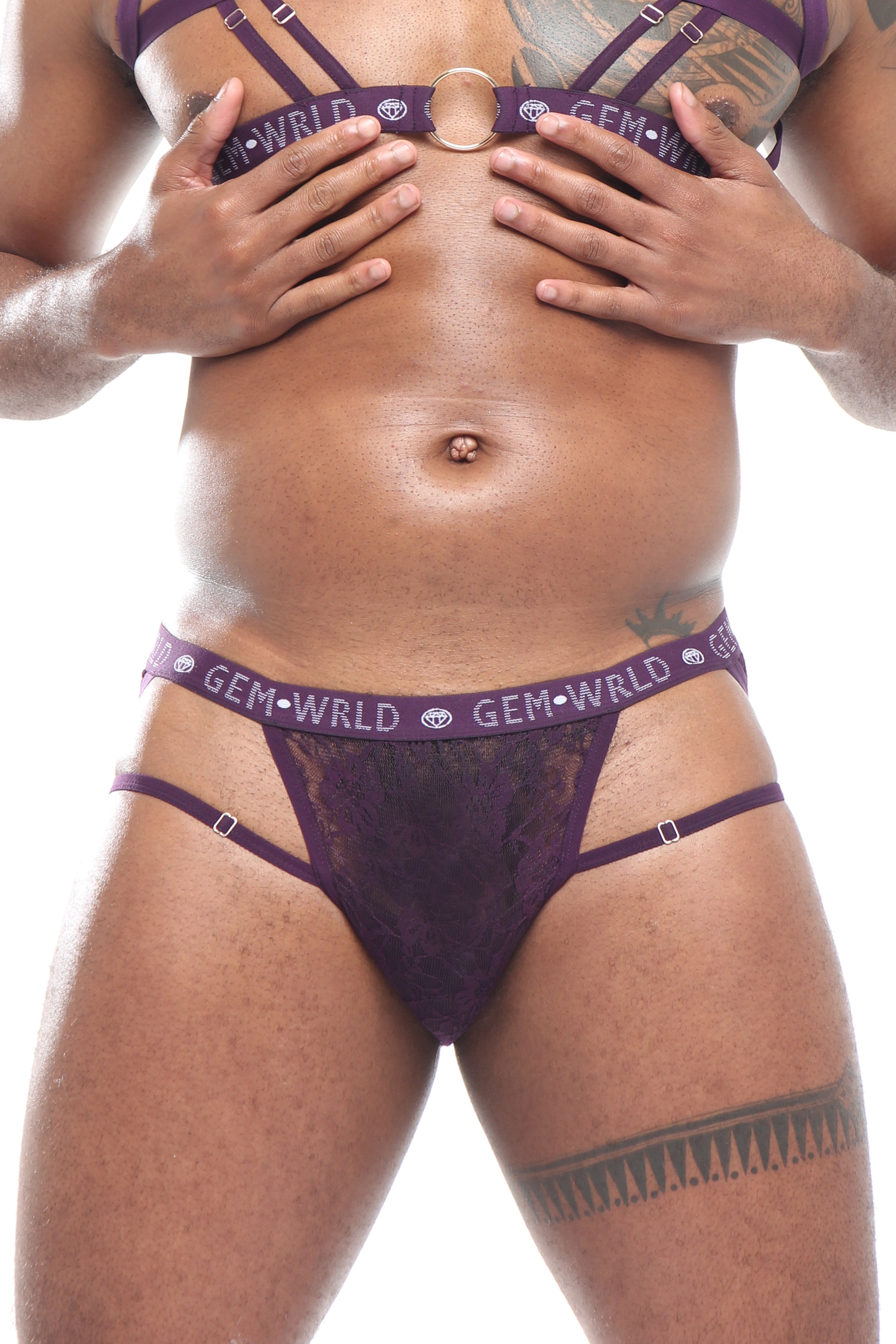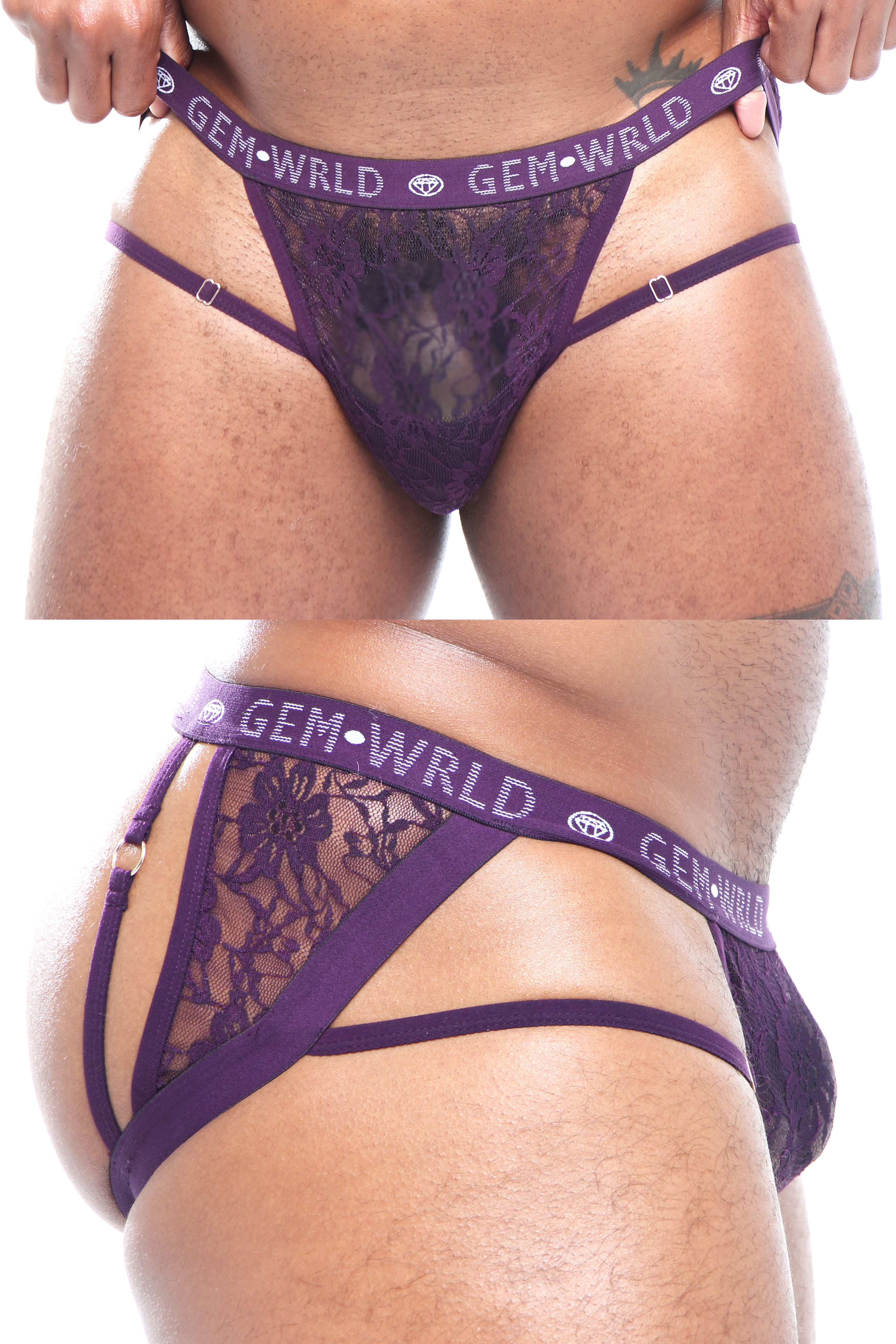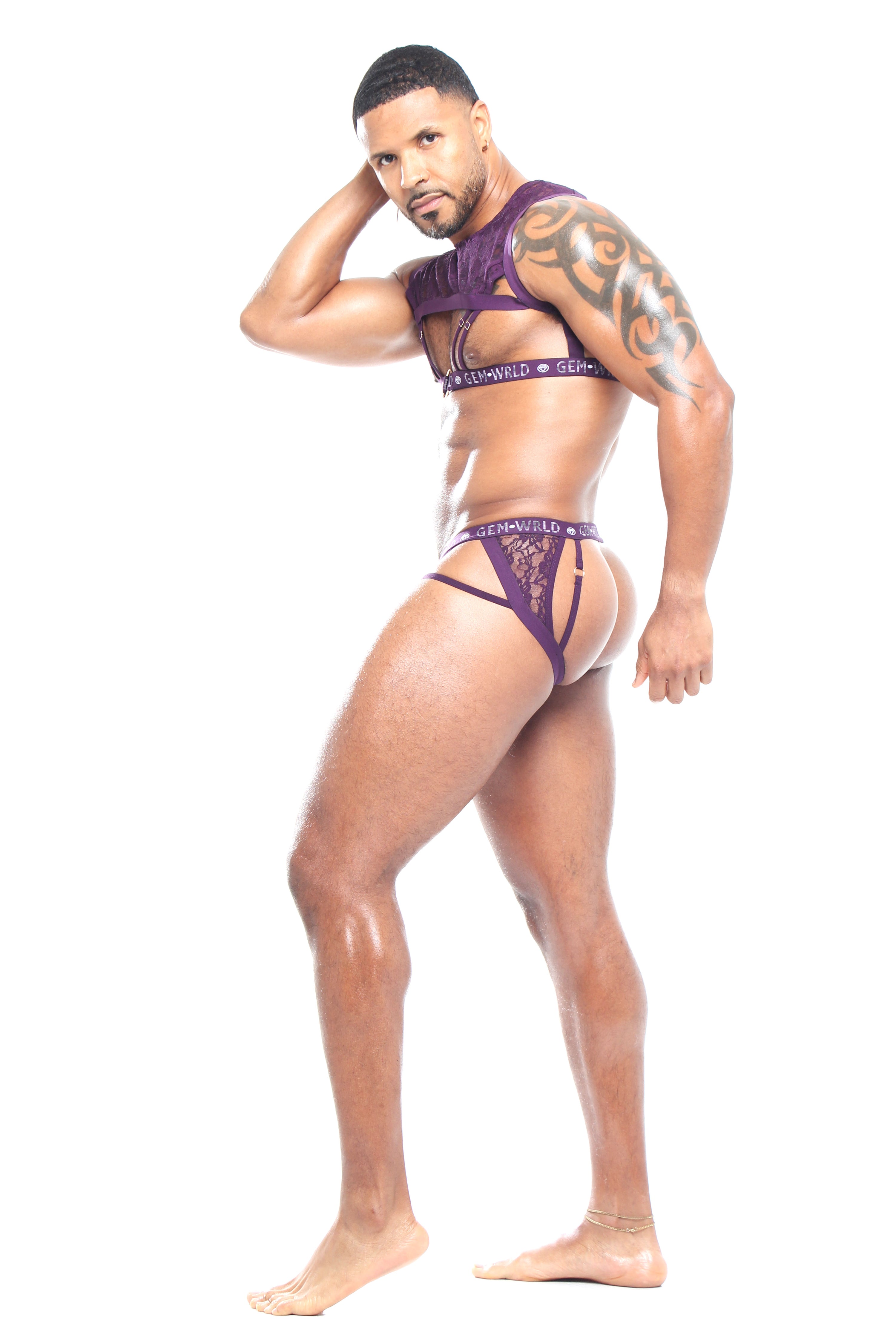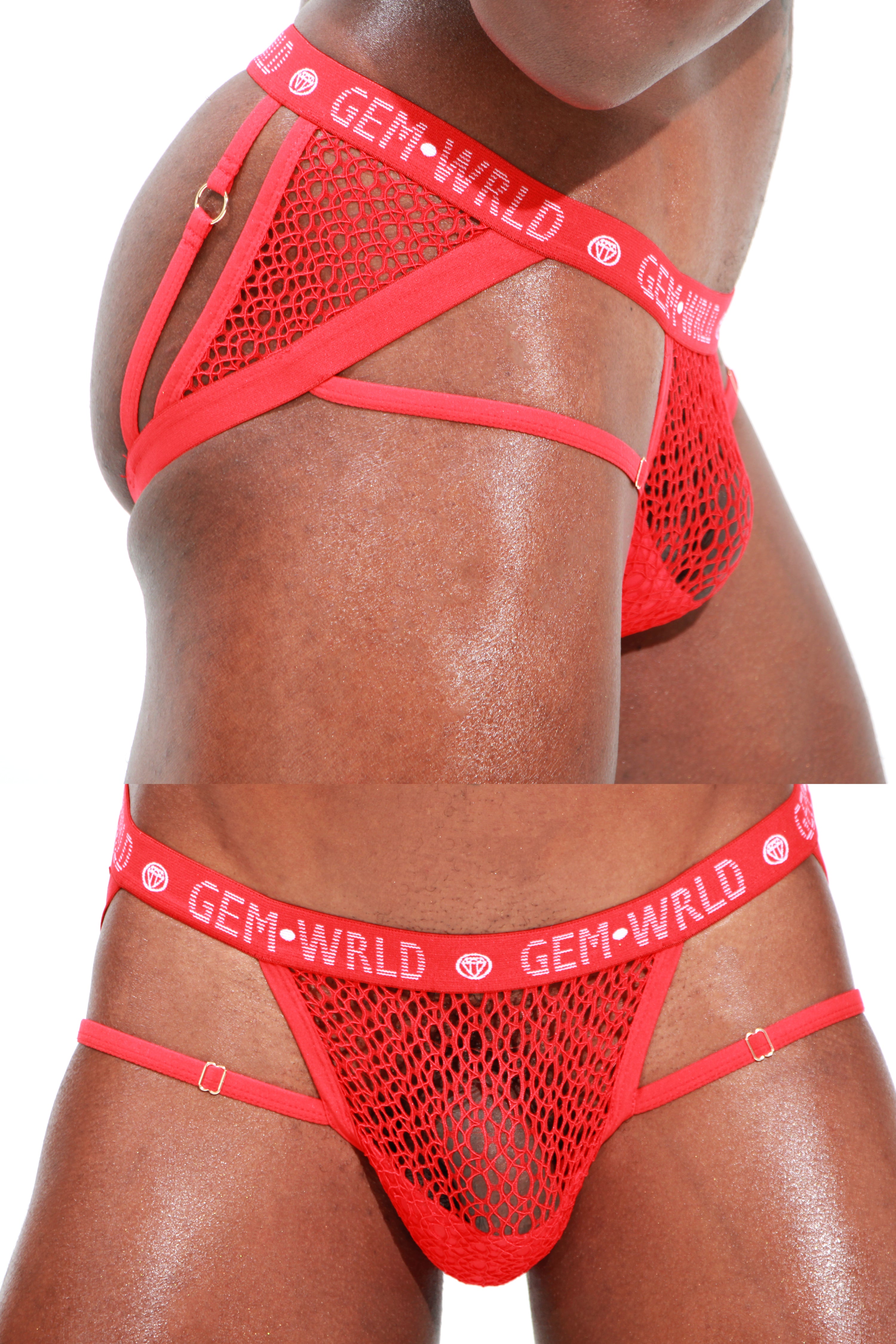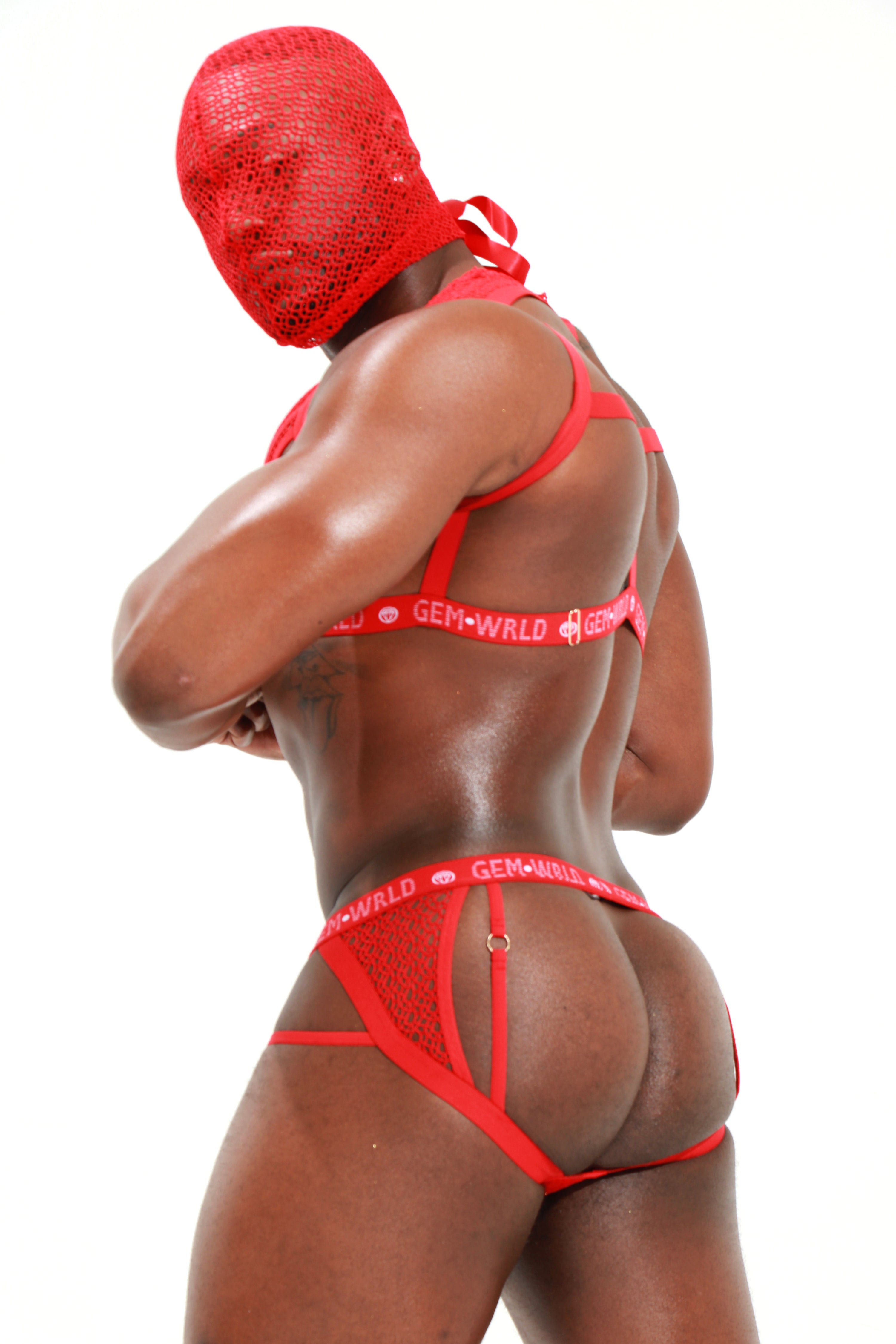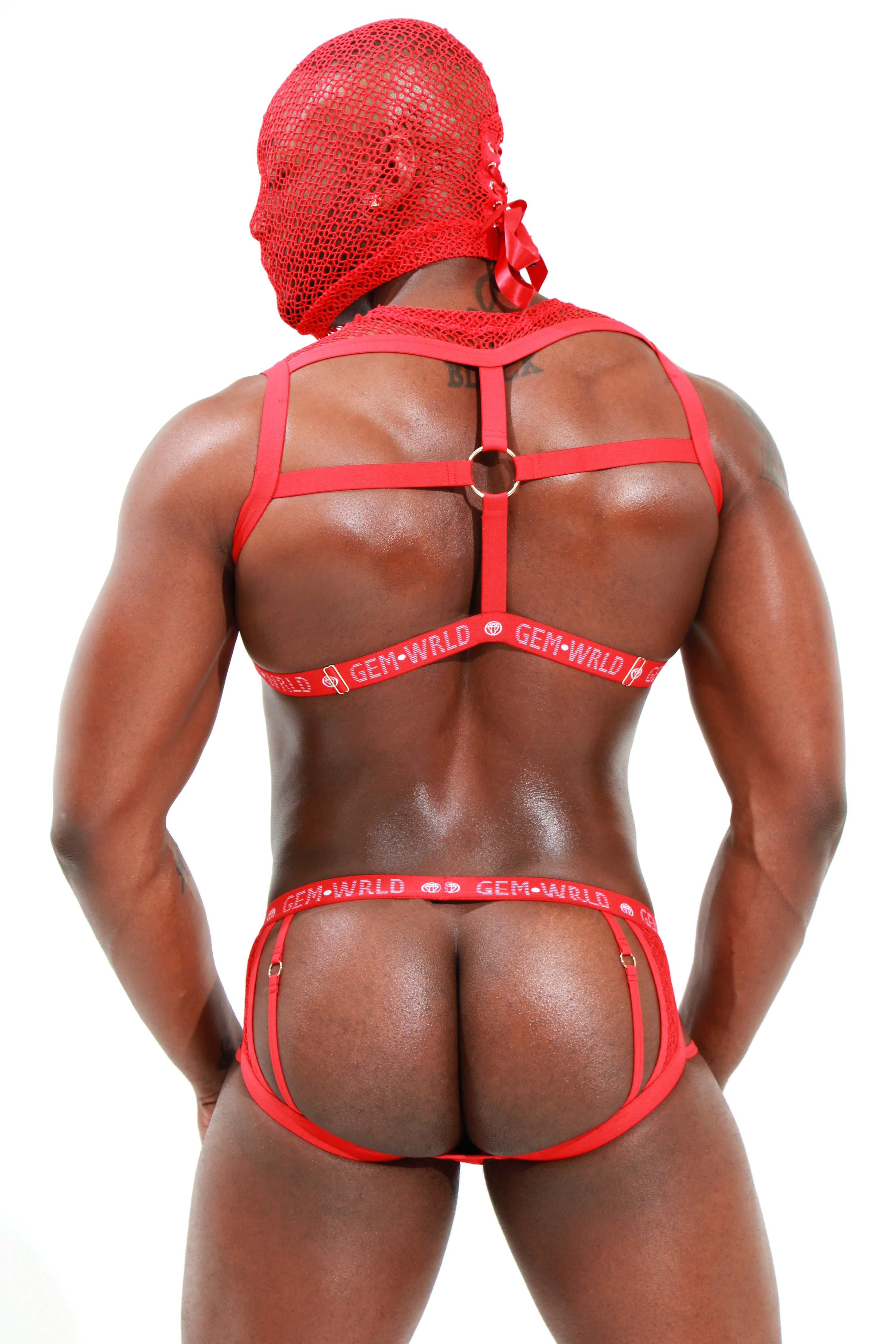 We're Heating Up! Our Lacey Harness Jock features minimal coverage with our featured "Peek-A-Boo Lining", strappy harness motif, gold-tone embellishments, and floral lace panels to accentuate your cheeky side.
Harness Jockstrap
Gold-tone decorative ring & buckle hardware
Peek-A-Boo lining
Lace textile front of jockstrap
Polyester lining
Sexy strap features front & back
Nylon/Polyester Elastic Band
Woven logo
Emerald: 5'11" - 210 lbs - Medium
Amethyst: 6' - 200 lbs - Medium
#GemwrldApparel #SavageGEMS
Love it!
Fits great and is very sexy. Thank you!
Excellent Style
The Lacey Harness Jock looks fantastic. I do have two concerns. First, the quality is not that good, and a single, gentle hand-wash results in some damage. Second, the colour in the images on the website is different to the actual colour of the jock. They are in deed Emerald green, but on the website the jock looks like it has blue hues.
My man had fun with these
Beautiful perfect fit
So sexy! I love the little peepee peekaboo!