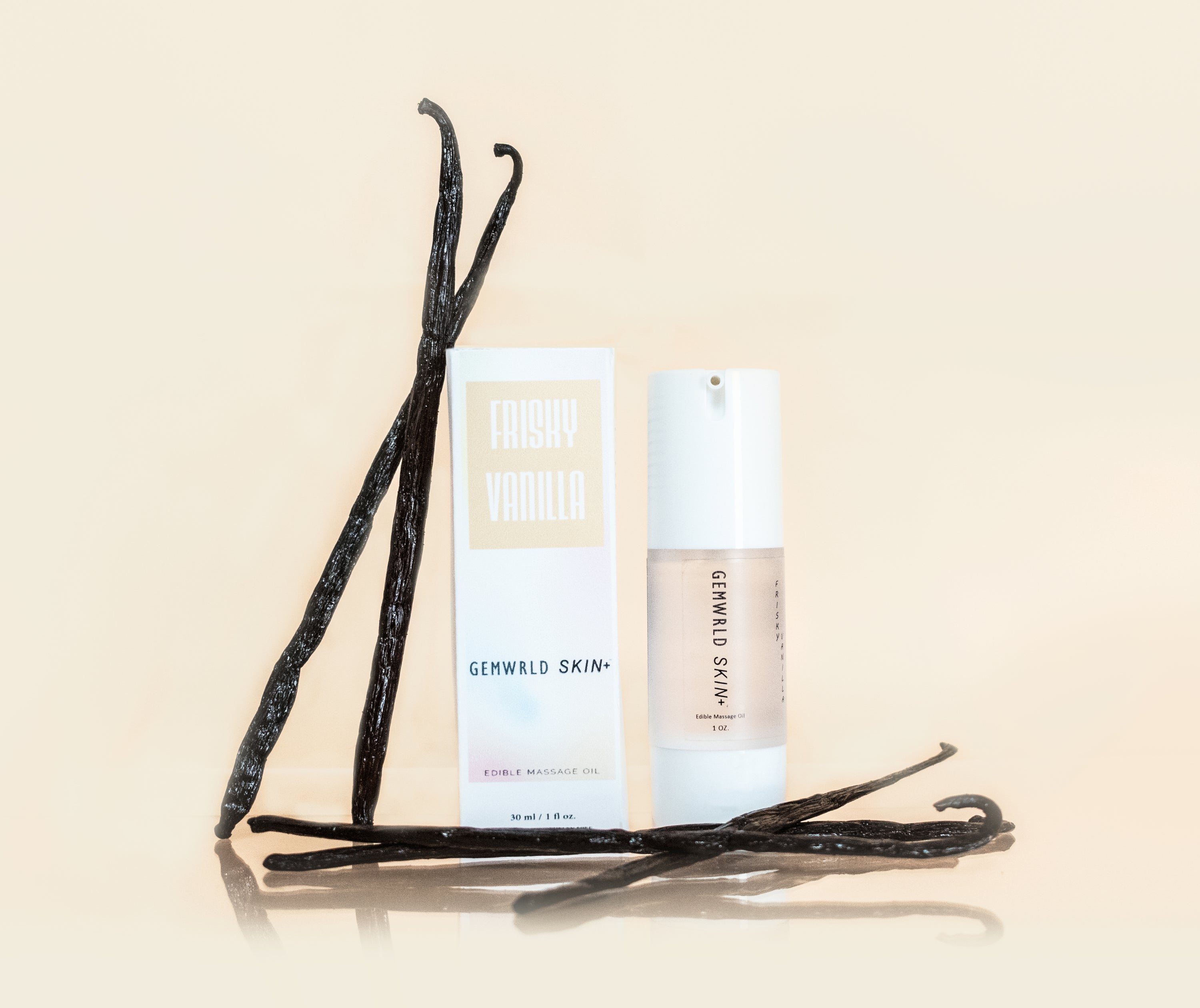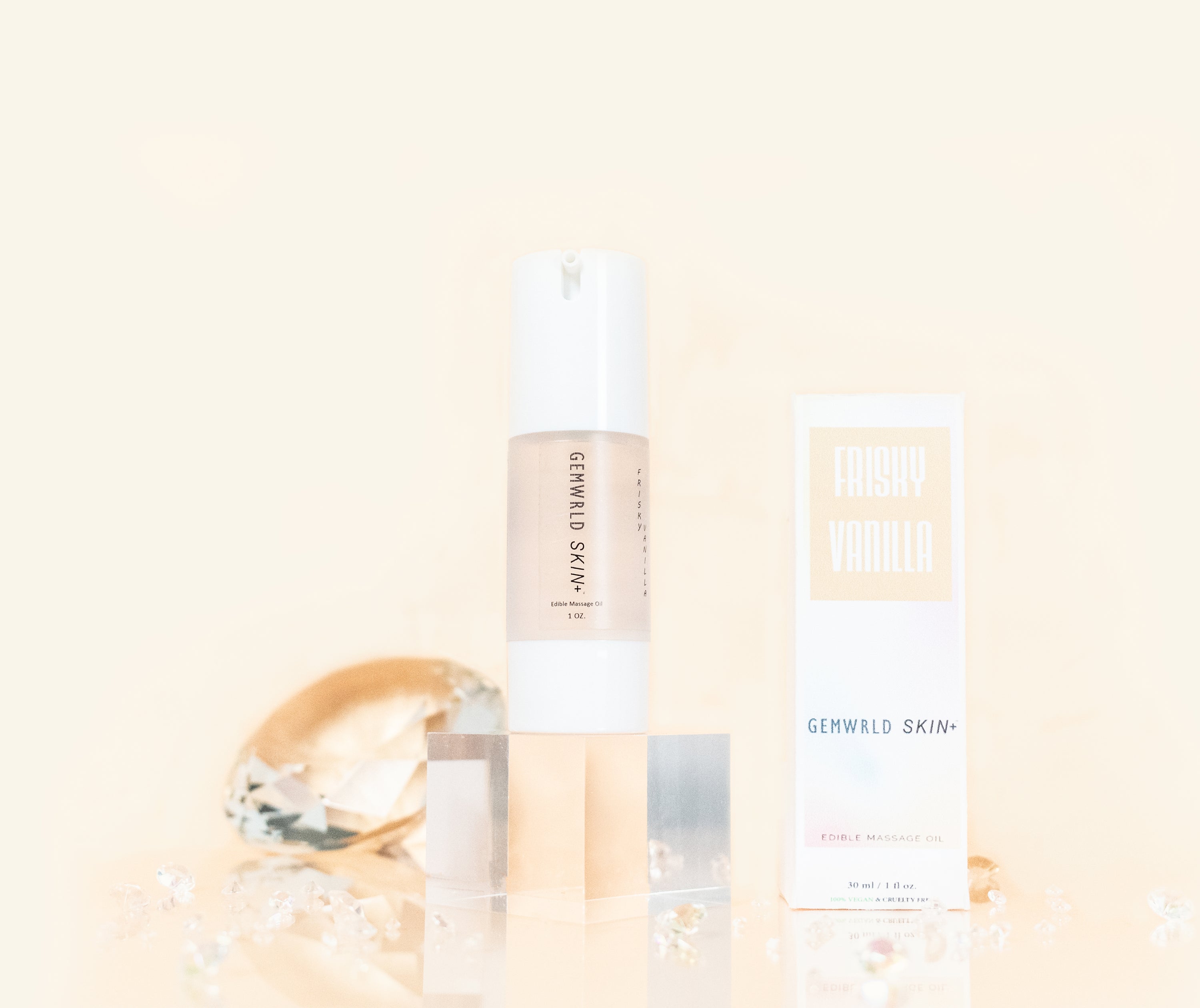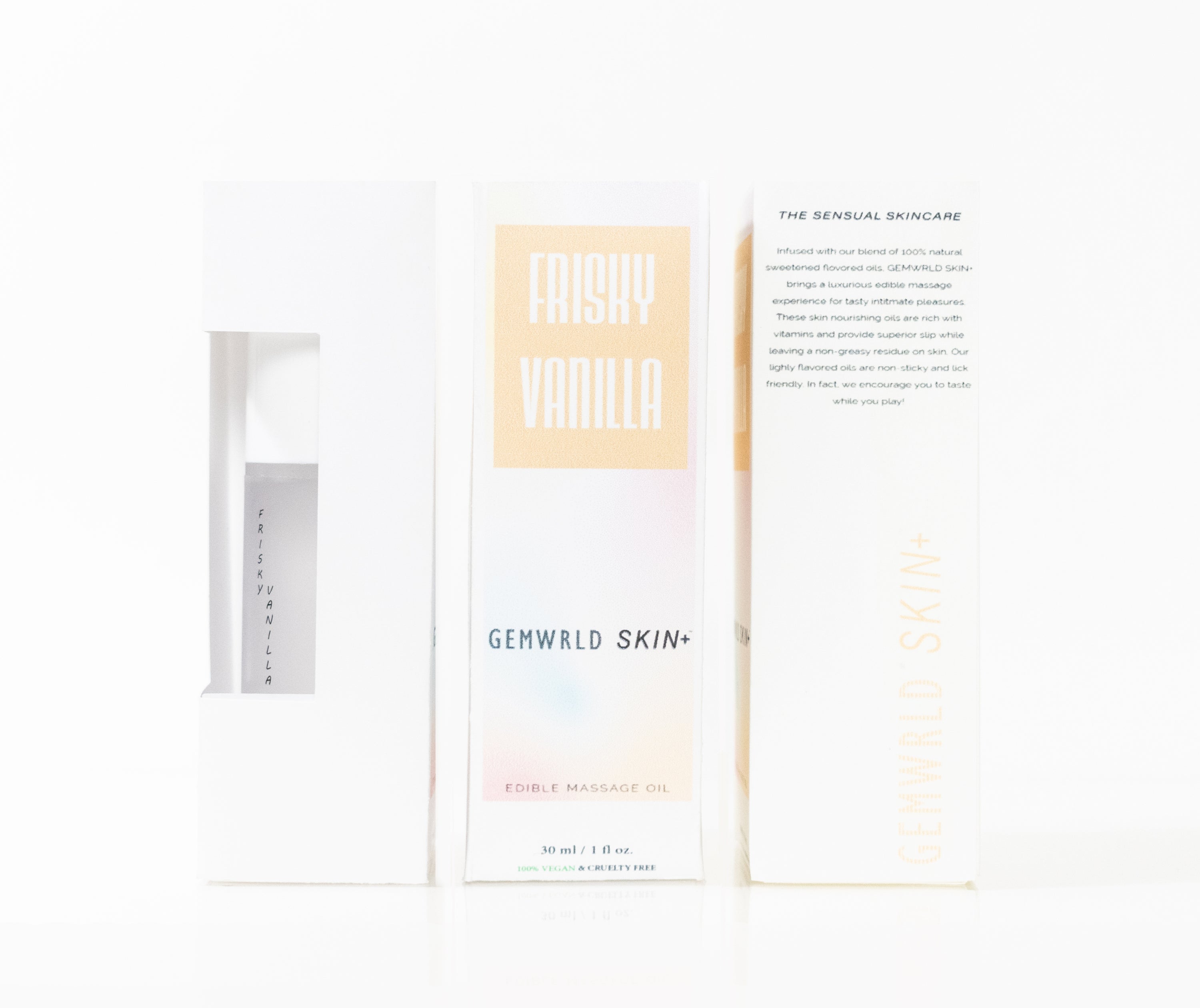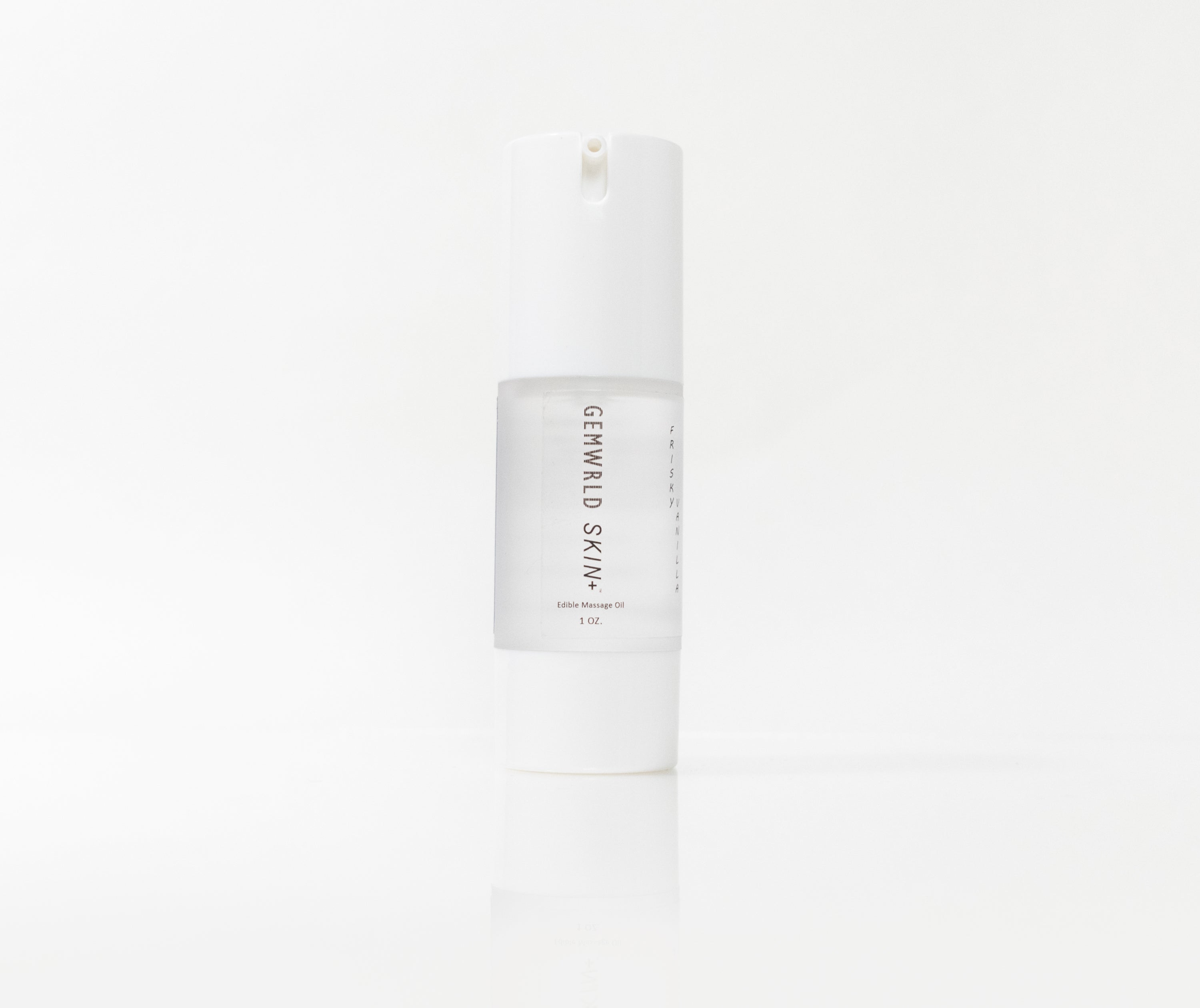 Frisky Vanilla - Edible Massage Oil
Indulge your senses and tantalize your taste buds with Frisky Vanilla - Edible Massage Oil! This sinfully delicious blend of 100% VEGAN ingredients will make for a tasty experience that you won't soon forget. Enjoy the light vanilla flavor and lick away to your heart's content: it's safe on skin and fabric, so go wild!
Flavor Profile: Vanilla Bean
Size: 30 ml/ 1 oz
PRODUCT INFO:
Use an appropriate amount of this lightweight massage oil for the area of the body. Massage these nourishing oils gently into the skin. Lick away any excess oil.
- Does not stain
Our edible massage oils are proudly made in the USA with all natural, vegan  ingredients. Cruelty-Free.
INGREDIENTS:
Sweet Almond Oil, Grapeseed Oil, Fractionated Coconut Oil, Flavored Oil Blend

Frisky Vanilla - Edible Massage Oil