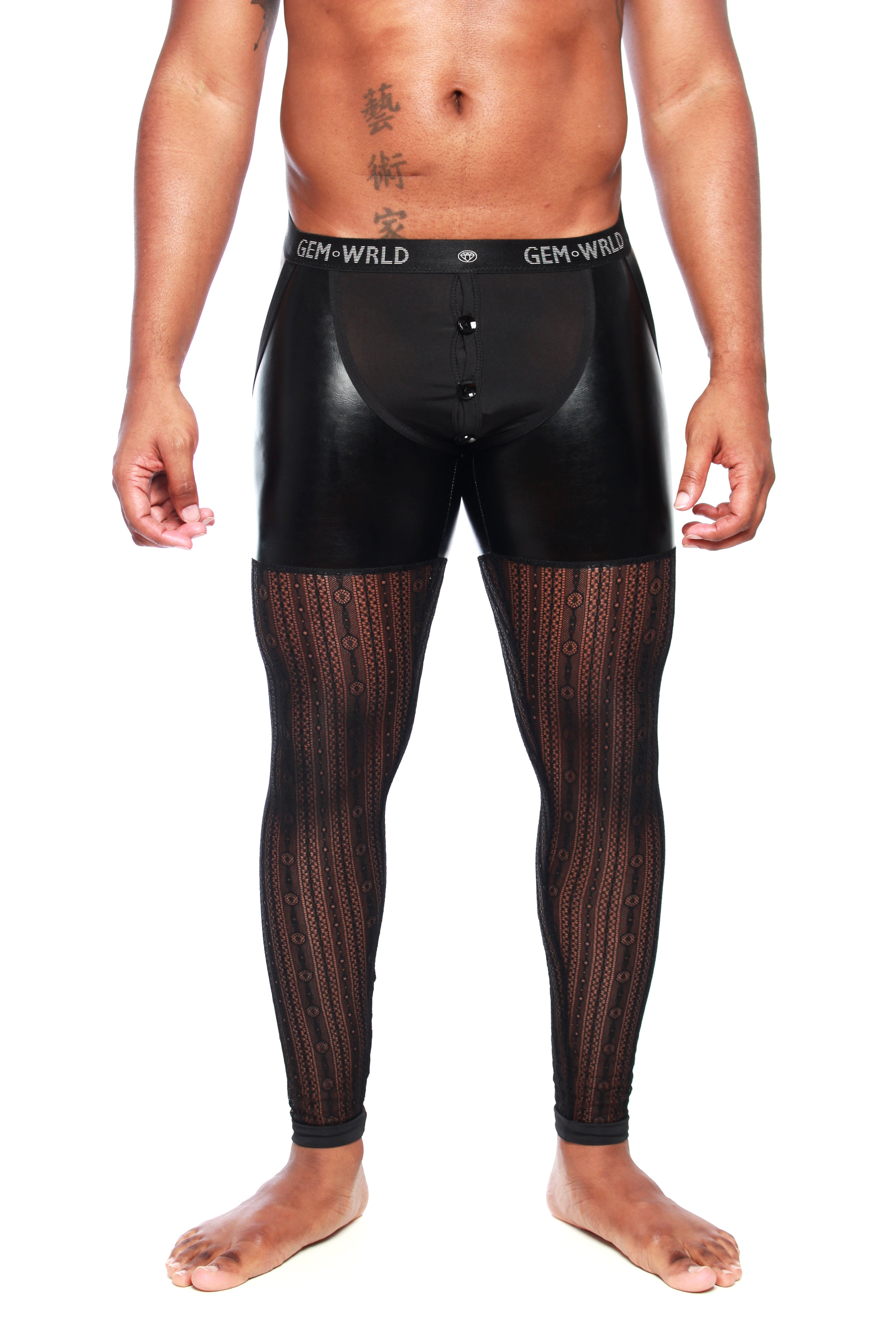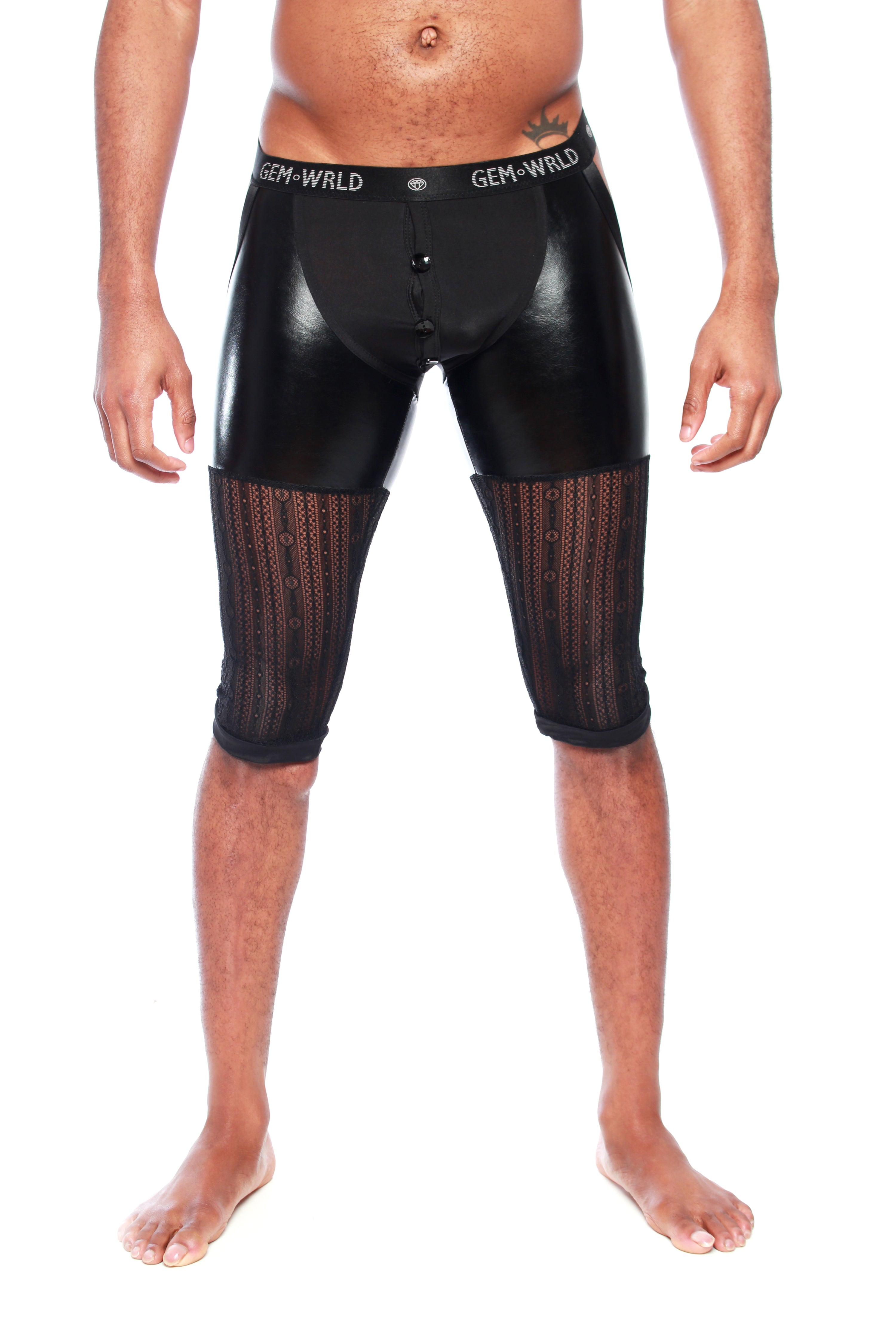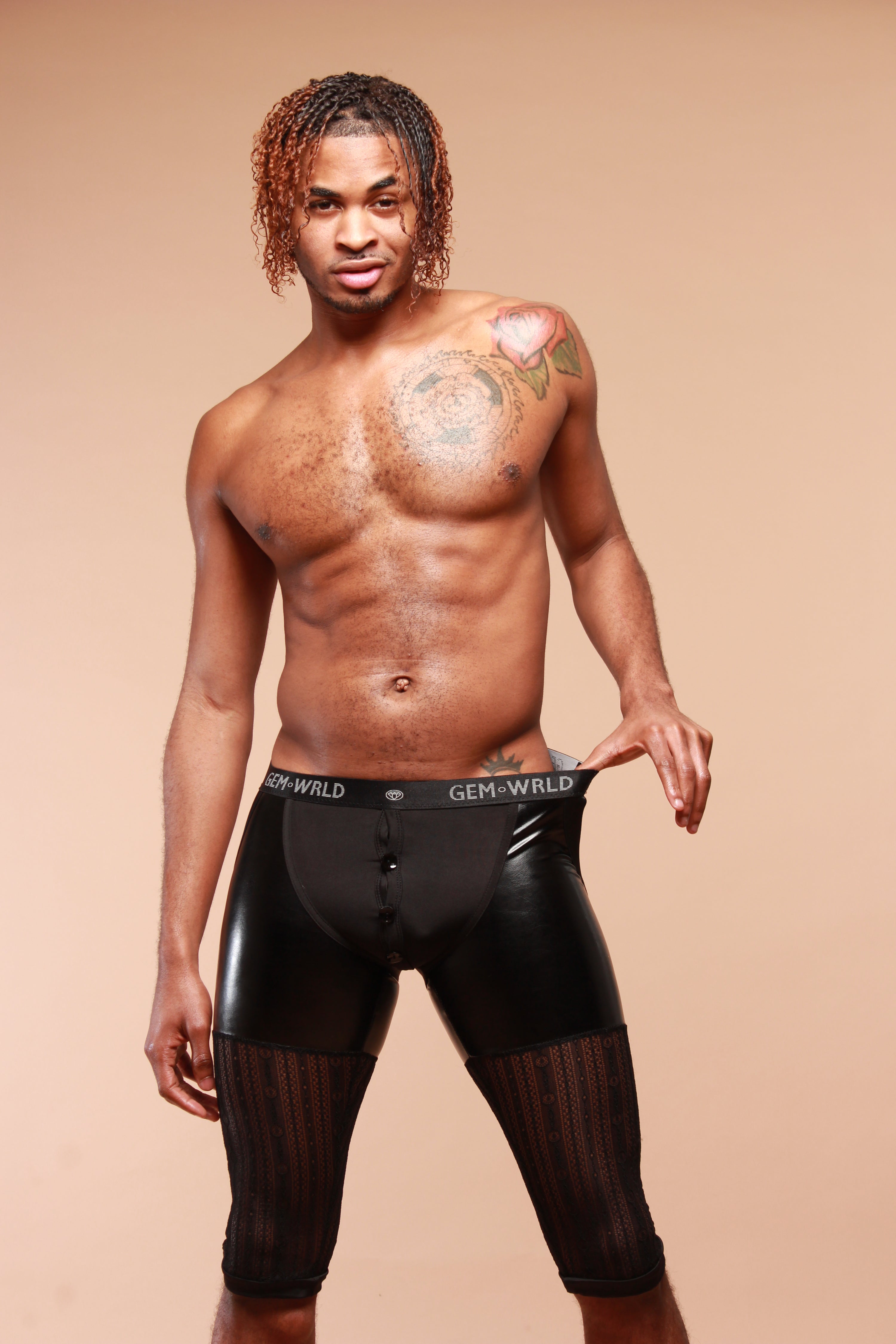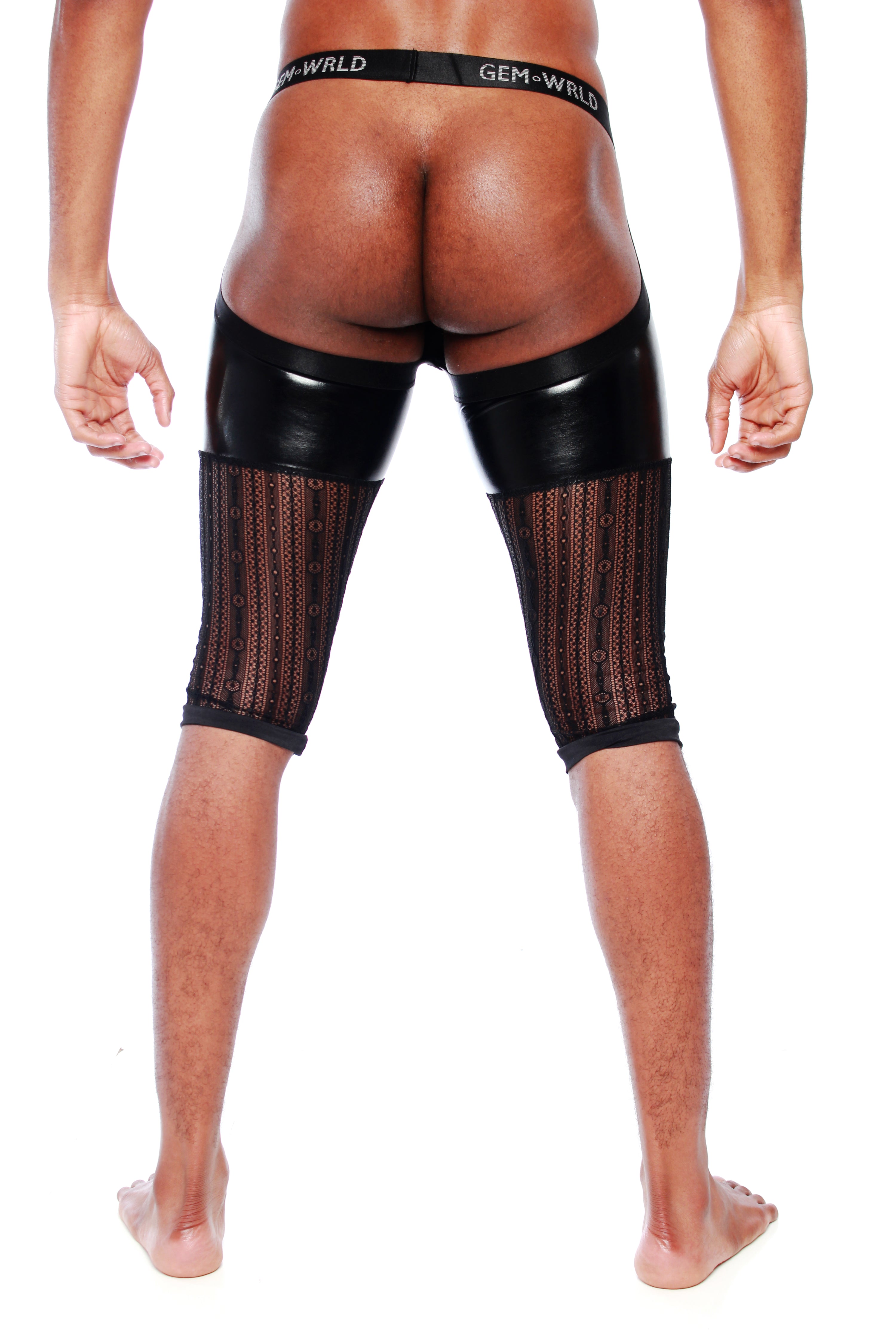 Crack the Whip!  Our Leather X Lace Gem-Tight features our incredibly soft leather fabric. Lightweight Padded Leather texture and doesn't stick to skin, lined with breathable fabric. From our LUV~LACE collection, these dominating Gem-Tights will unleash your fantasies while providing a sexy form-fitting silhouette with long-lasting comfort.
* For "bigger" or more muscular thighs, increase in size choice is recommended. As the fit might be too tight (please reference size chart)
Button-Fly contour pouch. For your convenience.
Black padded leather-textured fabric is a stretch fabric *fit is a bit more snug
Black embroidered lace legging
Combed elastic framing
Polyester Contour Pouch

Breathable Flexible Fabrics - Nylon, Polyester, Elastane
Hand wash cold, do not wring, do not tumble dry, line dry
 *Ankle-Length Model: 5'9",192lbs, 32in. waist  - wearing sm/md
*Knee-Length Model: 6'2",163lbs, 32in. waist   - wearing sm/md
#GEMWRLDAPPAREL
Please make these in a larger size!!!!
I bought three different styles of these lace tights. ABSOLUTELY LOVE THEM!!! Style and feel are incredible! But they are just too small. I bought the L/XL and after reading the other reviews, I expected to have to be extremely careful pulling them on. They My finger went through the fabric and made a hole anyway trying to get them over my heel. And I was FREAKING careful!!! As I said in my other review, I would buy dozens of these in every style and wear them every day! They just make you feel incredible. I didn't think I'd like the button front (I'd still prefer a fitted pouch front), but everything about these comes together beautifully. Please make a larger size though. Experiment with the front and back for some more varieties. Make a couple more color options (especially white). Then, I'll order a couple in every variation and wear them under my street clothes and around the house 24/7!!!
Thanks so much for taking the time to provide such a wonderful review! Your feedback is extremely appreciated and useful as we aim to both meet and exceed your expectations where possible!
I will be doing a photo shoot soon and sending you images
Bought for my dude
These pieces look sexy as fuck on him!!!! Quality!!!
Leather Lace
I loved the product. It feels so smooth and comfortable.