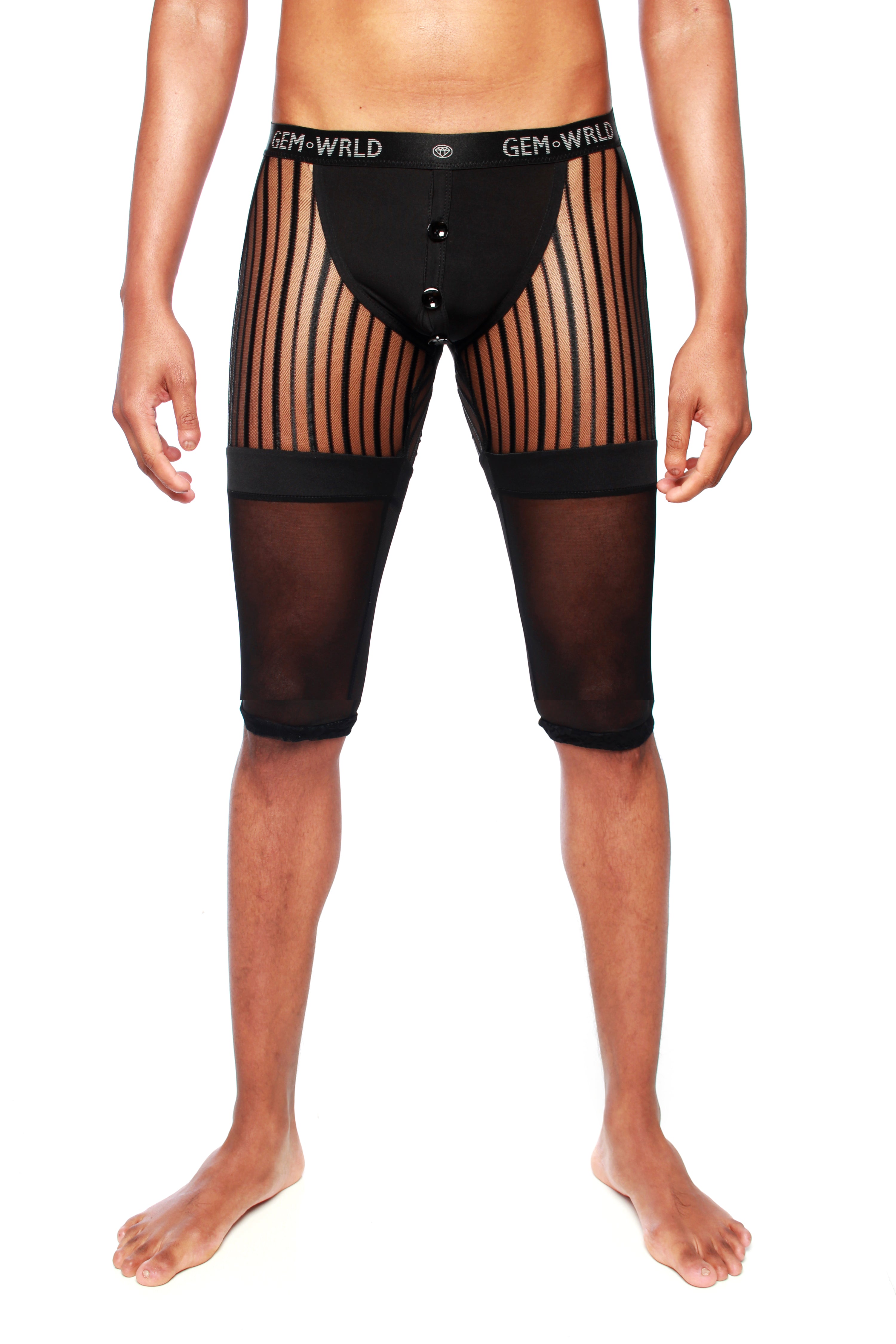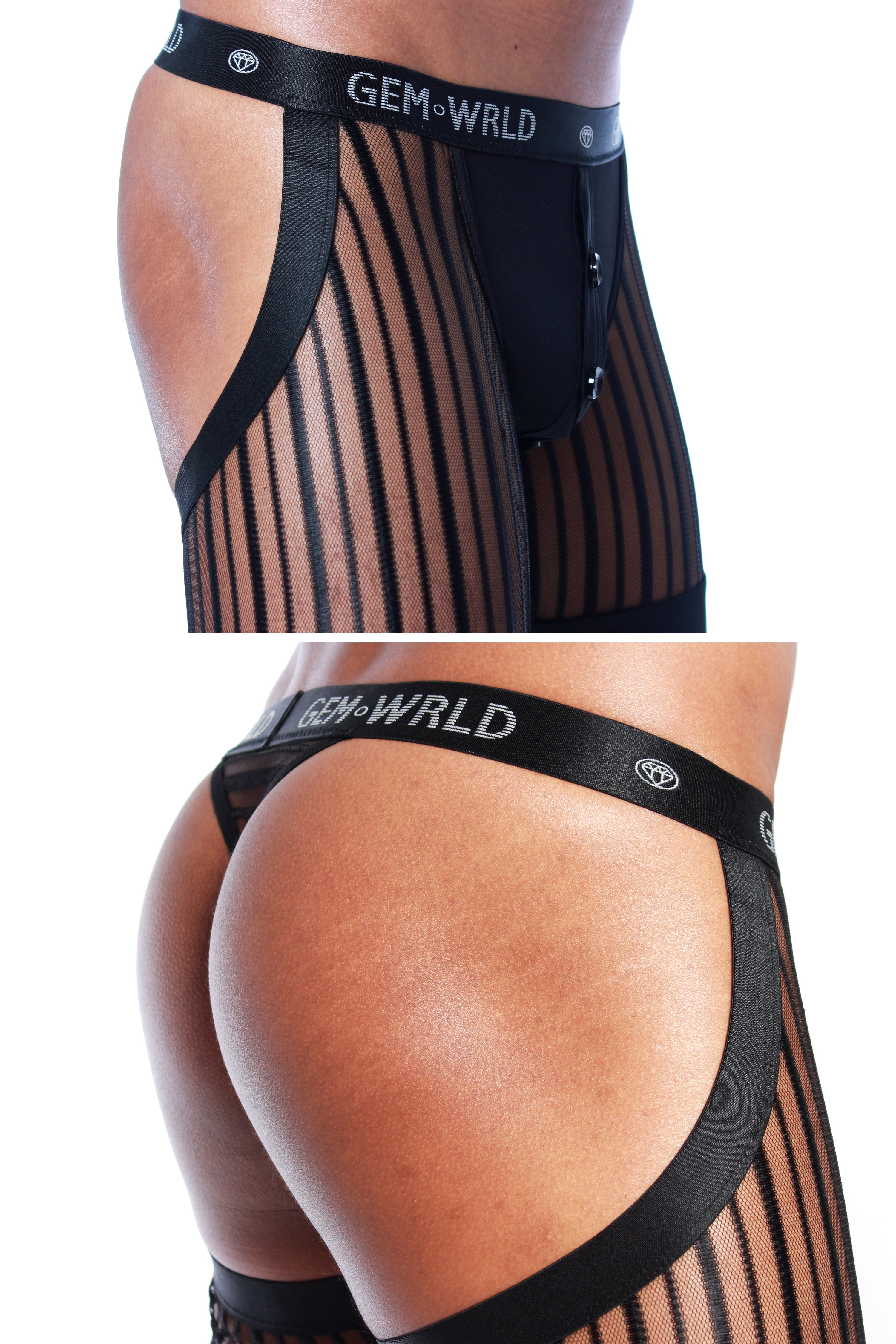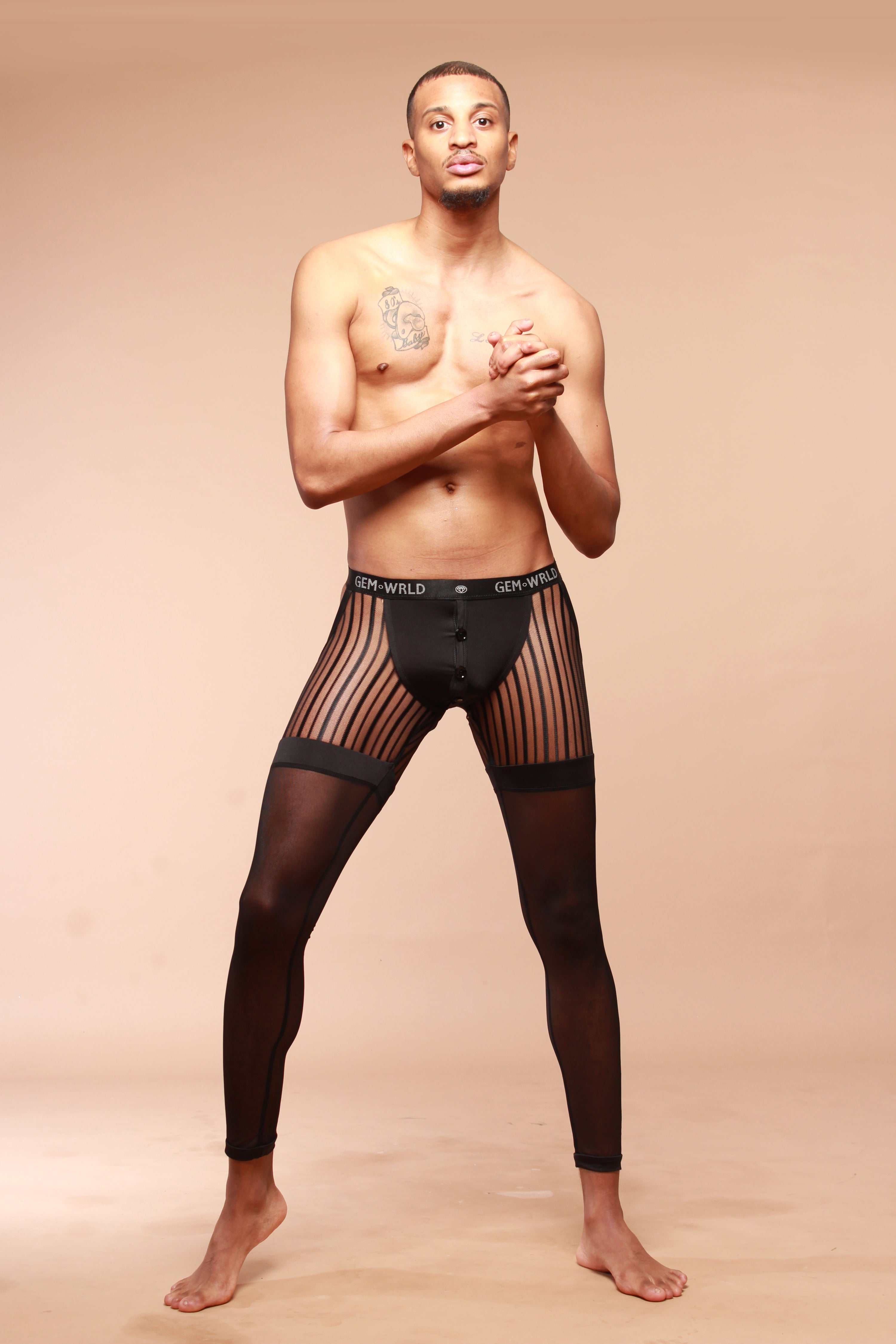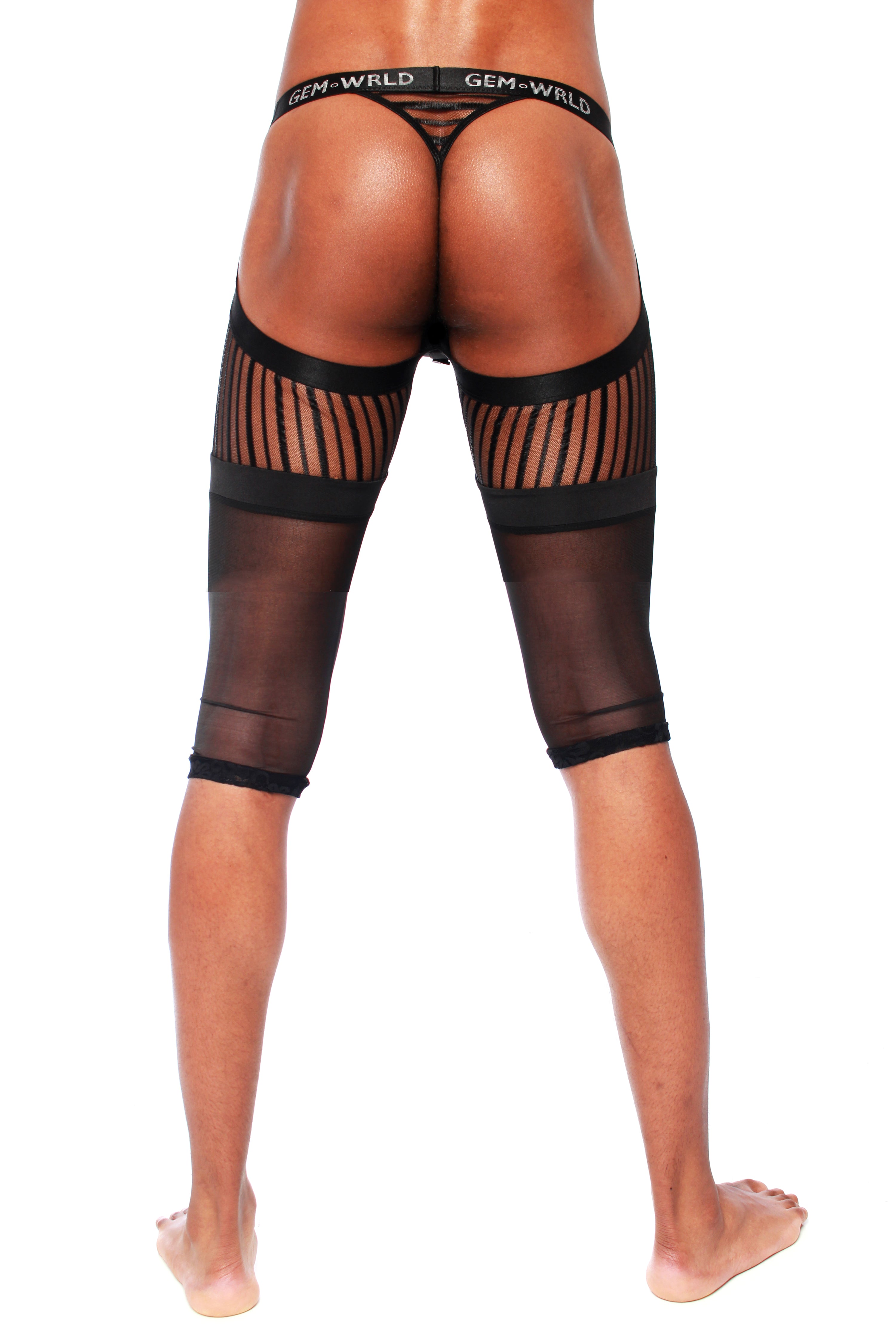 Mesh Pinstripe with Thong
Nasty, but CLASSY!  The Mesh Pinstripe Thong Gem-Tight features the classic sexy pinstripe that evokes your inner seductress. From the LUV~LACE collection, these ultra-sexy Gem-Tights provide a sexy form-fitting silhouette with long-lasting comfort.

* For "bigger" or more muscular thighs, increase in size choice is recommended. As the fit might be too tight (please reference size chart)
Button-Fly contour pouch. For your convenience.
Black mesh pinstripe fabric
Sheer legging

Combed elastic framing
Polyester Contour Pouch

Breathable Flexible Fabrics - Nylon, Polyester, Elastane
Hand wash cold, do not wring, do not tumble dry, line dry
 *Ankle-Length Model: 6'1",161lbs, 29in. waist  - wearing sm/md
*Knee-Length Model: 6'1",161lbs, 29in. waist   - wearing sm/md
#GEMWRLDAPPAREL
Mesh Pinstripe with Thong
Super sexy
I love them so much super sexy and makes my ass look good ❤️👍
Ahmin's review
I love the feel of the fabric and it's Hella sexy
👁❤️💎🌎
I ❤️ GemWorld They Always Get Me Right
It is Everything!!!
I absolutely love it the quality is awesome and it fits like a glove my boyfriend loves it as well LOL
Almost 5 Stars
This material definitely was more forgiving in able to accommodate my thickness. Its elasticity and durable construction was definitely tested, which I approve of. I still hope that GEM-WRLD caters to bigger bodies in the future vs a combined L/XL size. Another point is wishing to have a bigger space for your junk. Mine was busting through in between the buttons. Nonetheless, a VERY sexy investment and looking forward to wearing it more often.