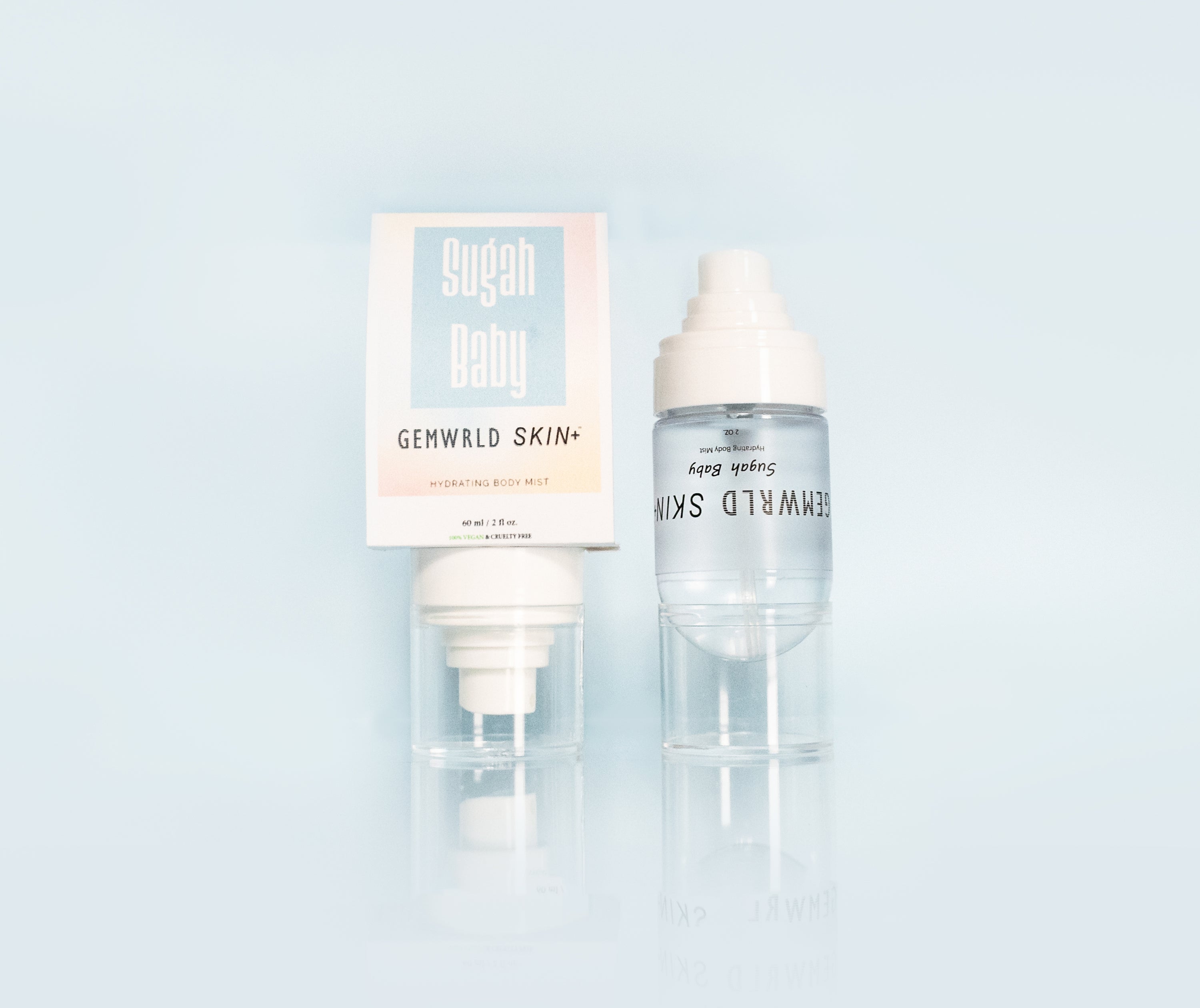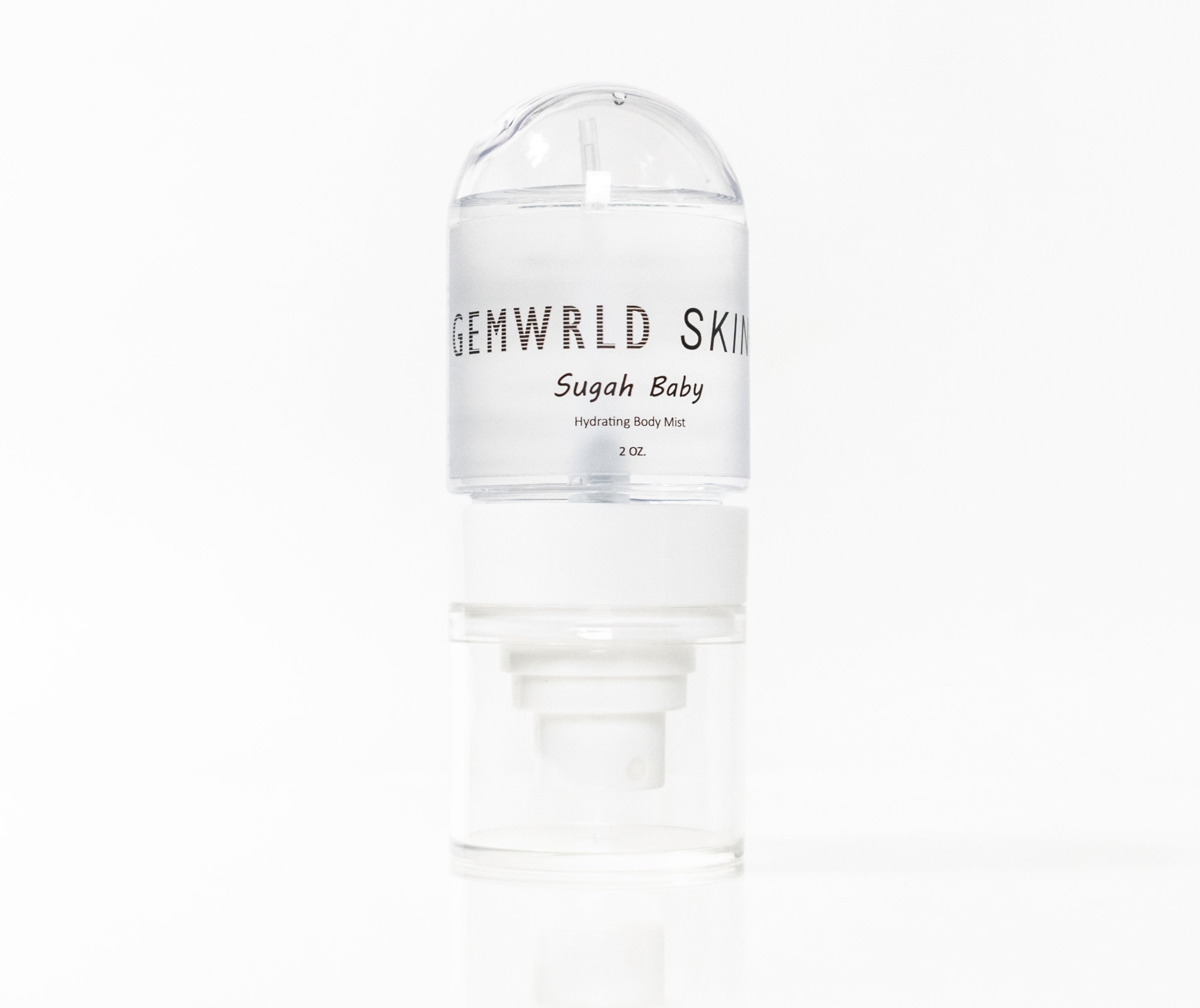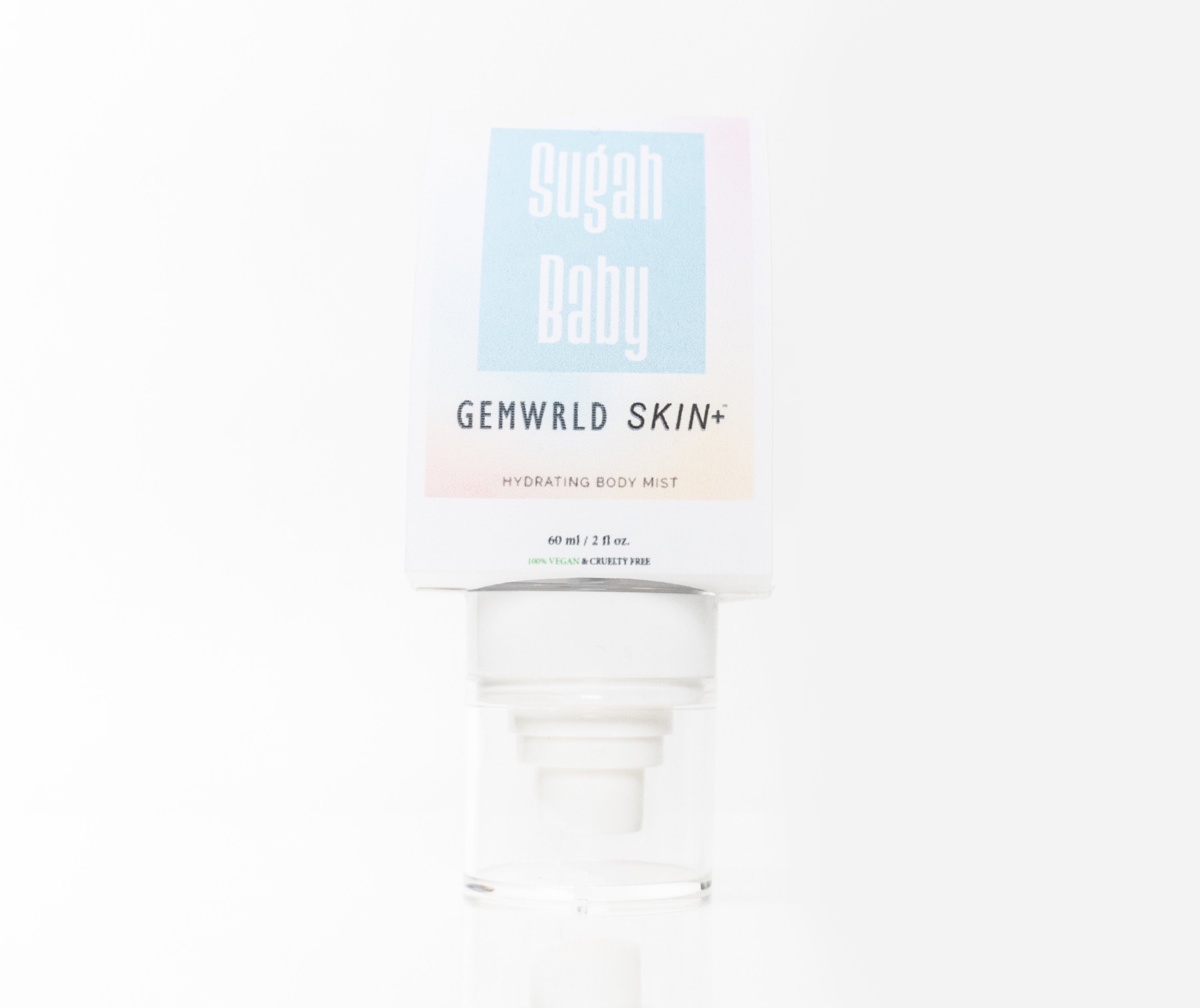 Sugah Baby - Hydrating Body Mist
Our Sugah Baby Hydrating Body Mist offers a luxurious body mist with a captivating aroma. Powered by aloe vera, the fine mist spray hydrates the skin and is scented with a balanced blend of Egyptian geranium and baby powder, leaving an energizing, invigorating, and lasting fragrance. A perfect combination for an aroma therapy experience that will leave you feeling fresh and crisp.
Scent Profile: Bergamont, Baby Powder, Egyptian Geranium, and more...
Size: 60 ml/ 2 oz
PRODUCT INFO:
Treat yourself to fine fragrance mists all over your body. Our body mist leaves you feeling instantly refreshed with a lasting fragrance and locked-in moisture of Aloe Vera.
Our hydrating body mists are proudly made in the USA with all natural, vegan  ingredients. Cruelty-Free.
INGREDIENTS:
Distilled Water, Aloe Vera Juice, Vegetable Glycerin, Germall Plus (Organic Preservative), Essential Oil Blend
Sugah Baby - Hydrating Body Mist