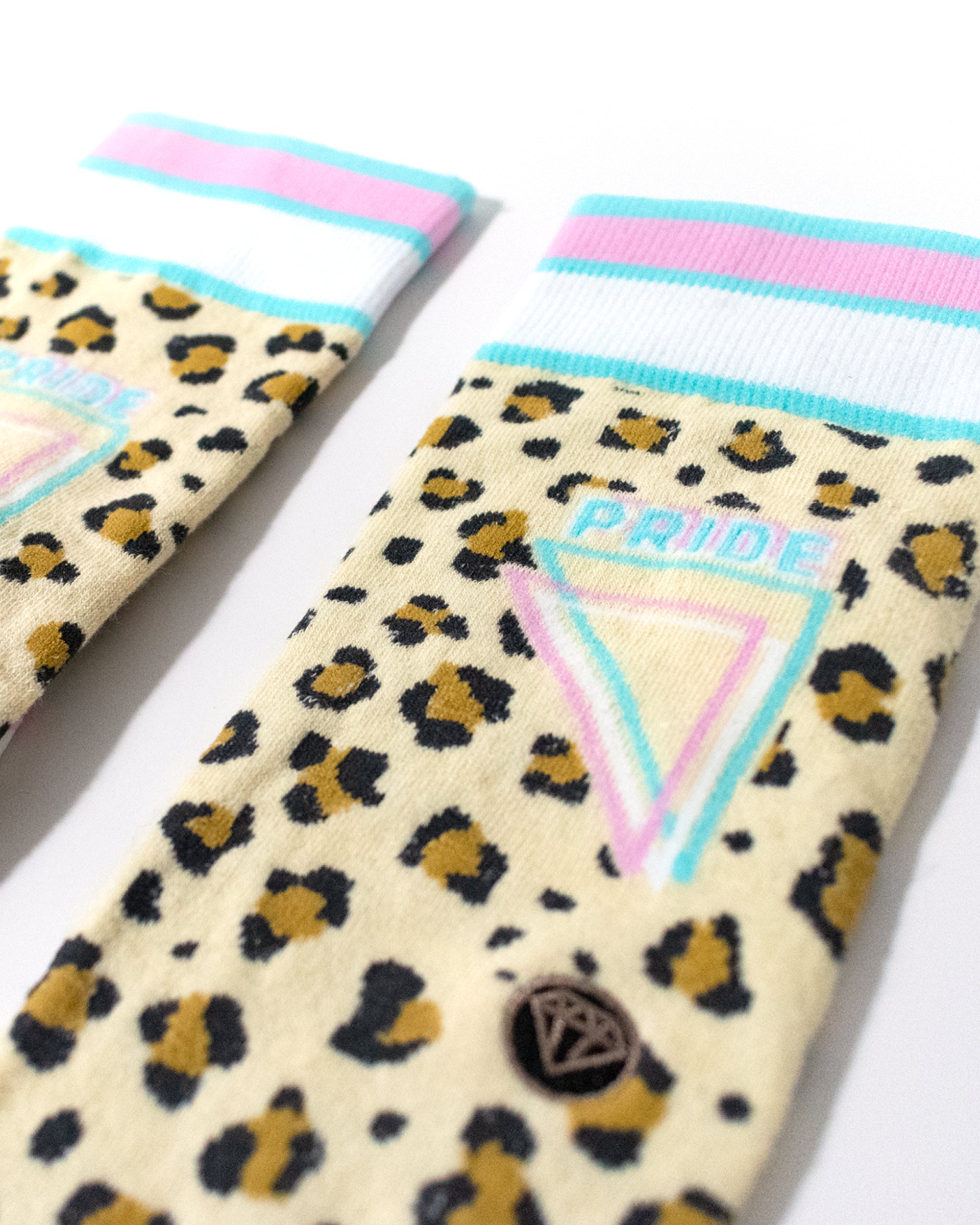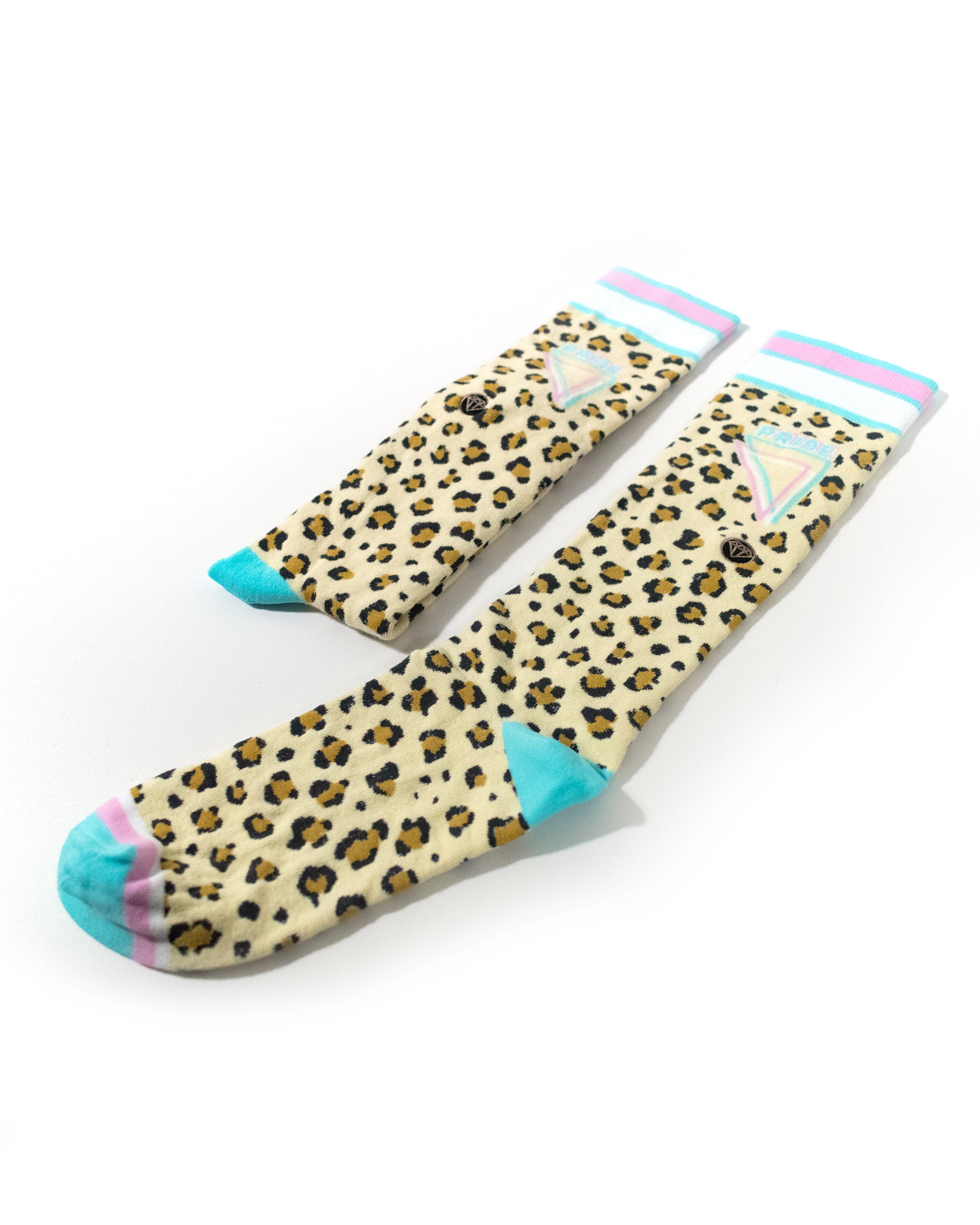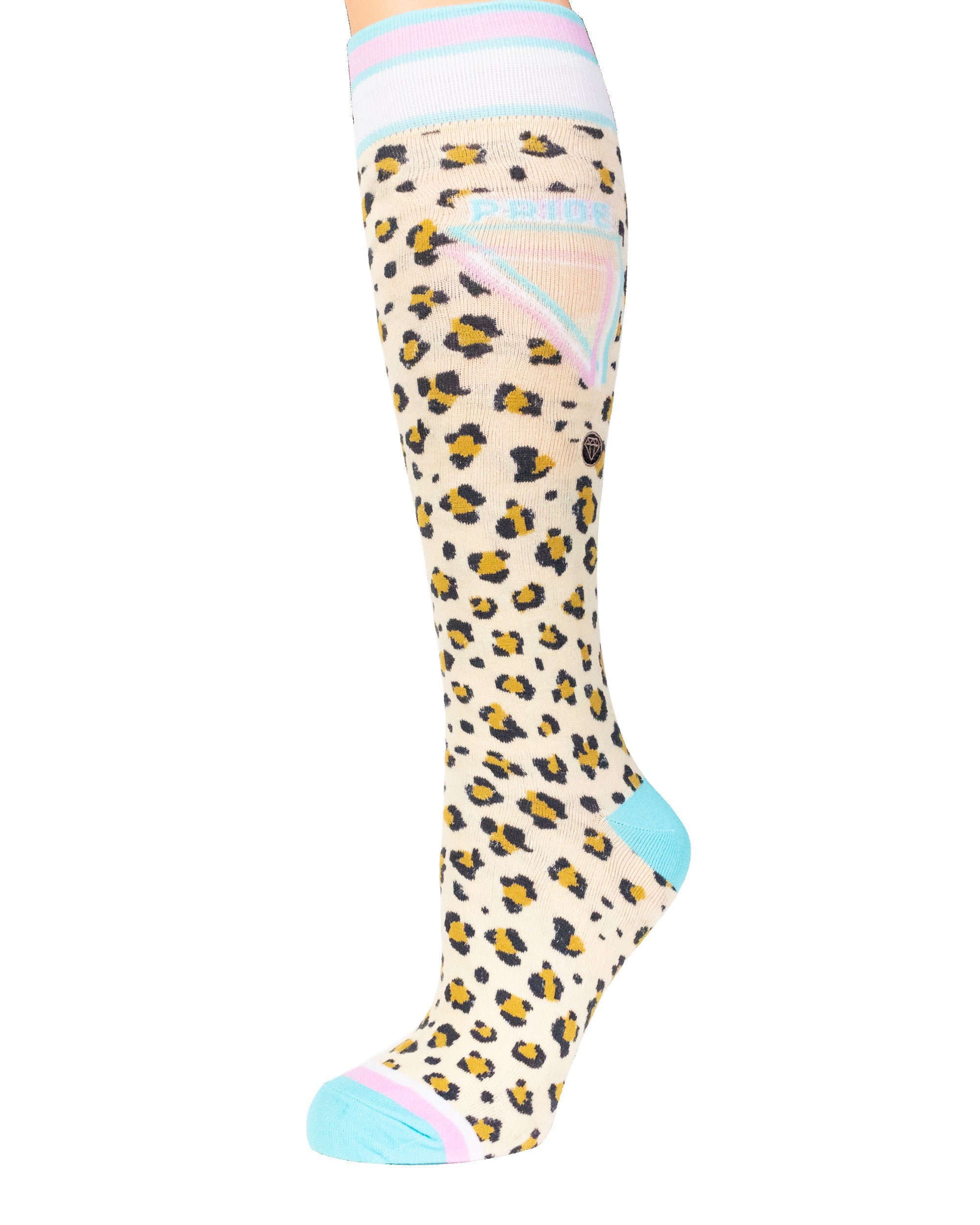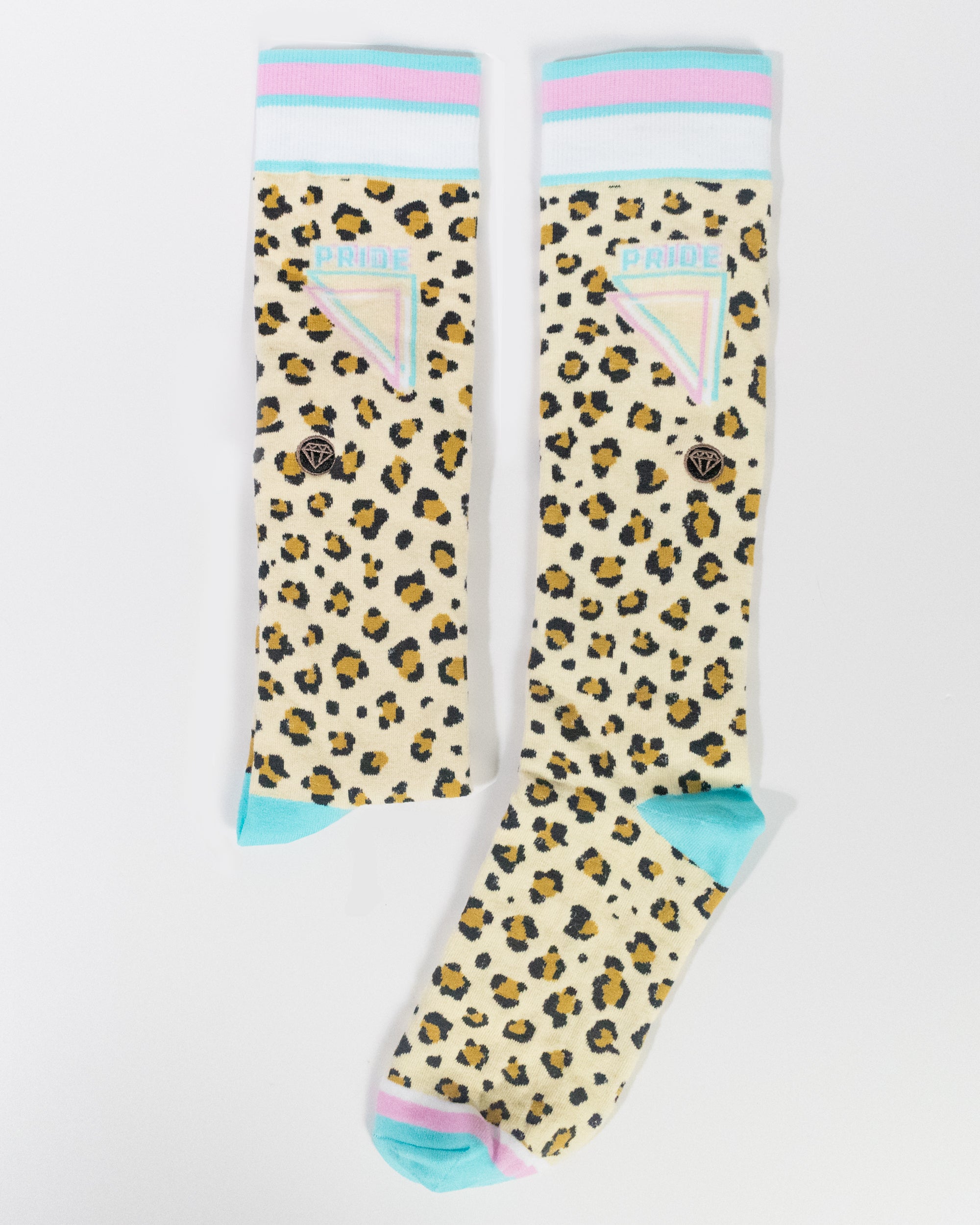 SAY IT LOUD!!  Trans and PROUD!! From our LOUD-N-PROUD Collection, this knee-high sock features a fierce tan-colored cheetah print with the Trans pride flag colors accented along the top cuff and toe. Featured with a pride badge on each side of the sock.
Material: 80% combed cotton, 17% polyester, 3% spandex
Fits Shoe Size:  8-13
Wash Cold, Do not Bleach, Do not Iron
Soft & breathable material with a snug fit that hugs your legs just right without causing discomfort or dropping. 
#GEMWRLDAPPAREL
Love them!!
I absolutely; loved them! I actually wore them today.